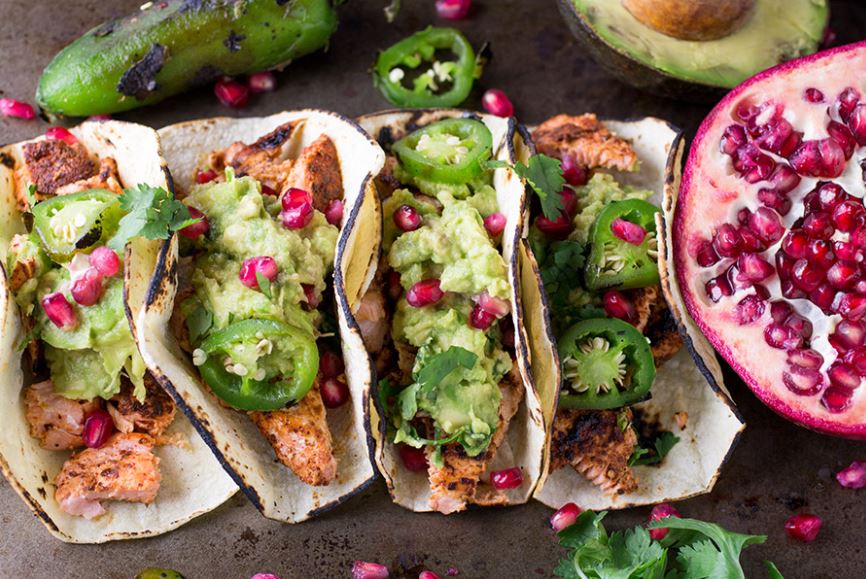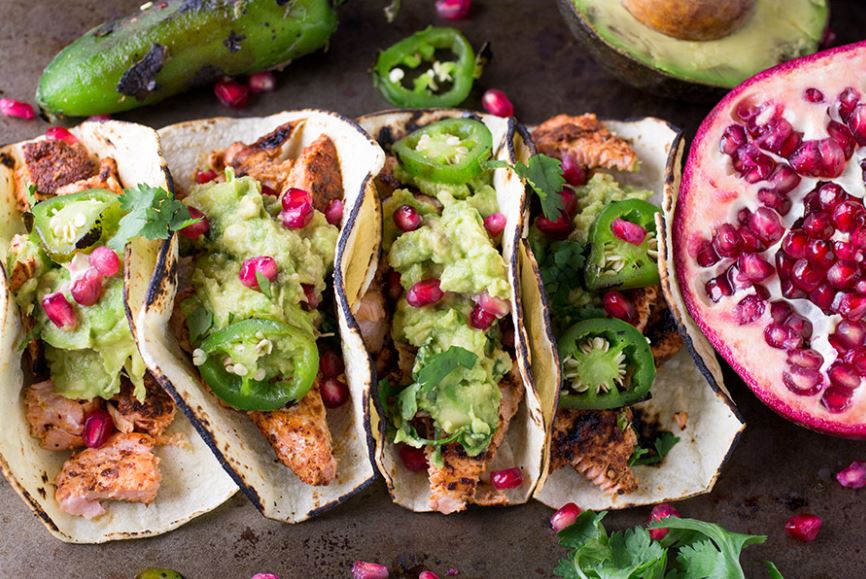 Tacos are perfect for any night of the week they always satisfy and are super easy to put together. If you're looking for something a little different, I present to you Salmon Tacos! You don't need to go crazy with fixings for this recipe the salmon alone is DANG delicious. Check out the original recipe here. 
INGREDIENTS:
400g of fresh salmon
1 teaspoon ancho powder
1 teaspoon paprika
½ teaspoon ground cumin
6 corn tortillas warmed
Roasted jalapeno peppers sliced, for serving
For the pomegranate guacamole:
2 avocados peeled and pitted
1/4 cup fresh cilantro chopped + more as needed
Juice from half a lime
1/2 teaspoon sea salt
Seeds from 1 pomegranate
METHOD:
Make your guacamole first. To a large bowl, add avocados and lime juice. Mash with a fork.
Add cilantro and salt. Mix well.
Taste and adjust for lime juice and salt.
Top with pomegranate seeds and set aside until ready to use.
Next, heat a pan to medium heat and add a bit of olive oil.
Rub down the salmon on each side with ancho powder, paprika and cumin. Sear each side of the salmon about 3 minutes per side, or until salmon is cooked through.
Rough chop the salmon and divide it between the 6 warmed corn tortillas.
Top with pomegranate guacamole and slices of roasted jalapeno peppers. Serve!