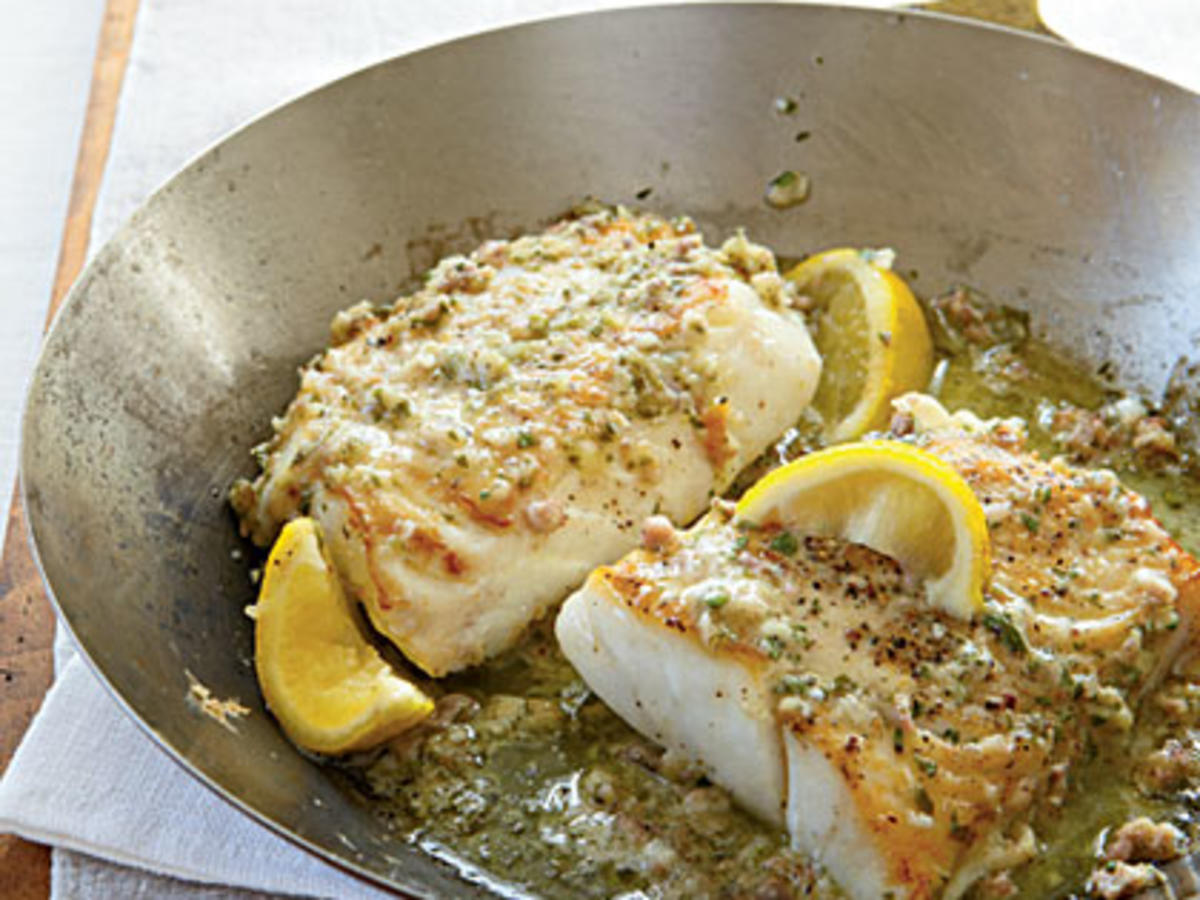 For this easy cod recipe, simply cook the fish in an ovenproof skillet then top with a savory garlic butter flavored with mustard, shallots, parsley and prosciutto. Check out the original recipe here. 
Ingredients:
¼ cup unsalted butter, softened
1 ½ tablespoons chopped flat-leaf parsley
1 large garlic clove, peeled and minced
2 teaspoons minced shallots
½ teaspoon Dijon mustard
1 ½ tablespoons minced prosciutto di Parma
1 tablespoon almond, rice, or all-purpose flour
2 tablespoons freshly squeezed lemon juice
Salt, to taste
Freshly ground pepper, to taste
2 tablespoons canola oil
Garnish: lemon wedges
Method:
Stir together first 10 ingredients in a small bowl. Set aside.
Heat oil in a wide, deep, ovenproof skillet over medium-high heat. Season the cod fillets with salt and pepper, and cook 4 minutes. Turn fillets over; cook 1 minute.
Spoon 1 tablespoon butter mixture over the top of each fillet; transfer skillet to oven, and bake at 450° for 2 minutes or until fish is just cooked through and opaque in the centre.
Add any remaining butter to pan, and let melt, stirring with juices in pan; spoon over fish, and garnish, if desired. Serve immediately.