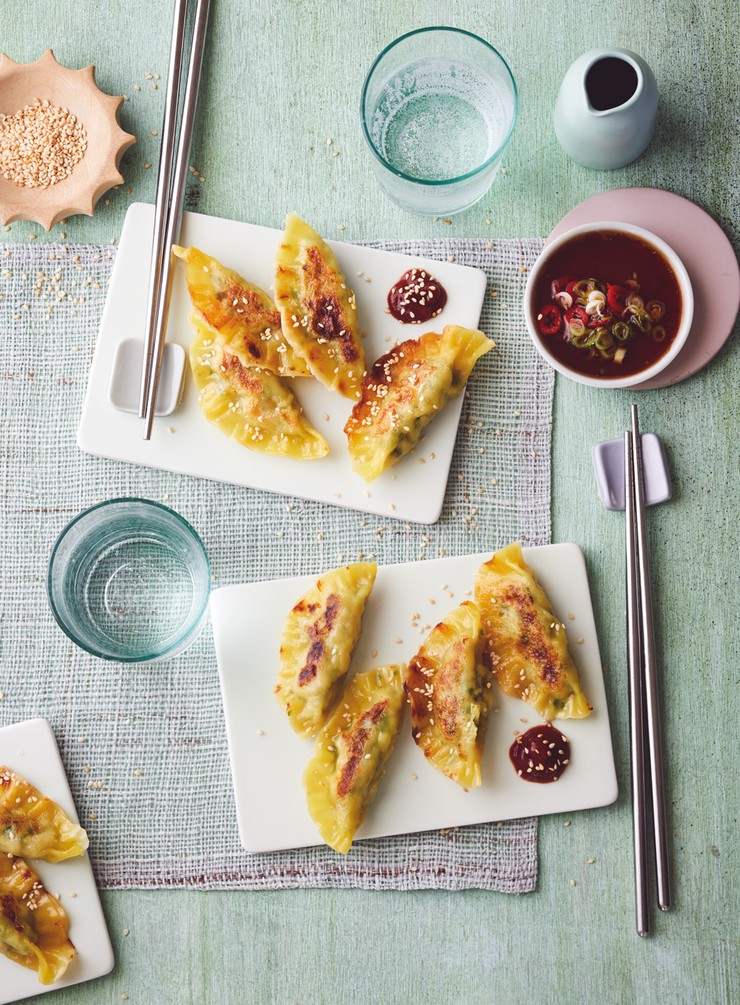 Everyone loves a dumpling and these Lemongrass & White Fish Pot Stickers by Claire Aldous will leave the family wanting more. Check out the original post here.
INGREDIENTS
300 grams firm white fish fillets
1 large stalk lemongrass, finely grated on a microplane grater
1 spring onion, very finely chopped
2 teaspoons grated fresh ginger
1 clove garlic, crushed
1 teaspoon sea salt
3 tablespoons finely chopped coriander
1 teaspoon each soy sauce, mirin and fish sauce
To assemble and serve
26 round dumpling wrappers
1 egg white, lightly beaten
vegetable oil, for cooking
Soy and Lime Dipping Sauce, recipe below
toasted sesame seeds, finely sliced spring onions, fresh chilli and sriracha chilli sauce
Soy and Lime Dipping Sauce
¼ cup soy sauce
1 tablespoon lime juice
1 tablespoon sweet chilli sauce
1 spring onion, finely chopped
chopped fresh red chilli, optional
METHOD
Cut the fish into long strips then chop very finely.
Place in a large bowl with all the remaining ingredients and combine well.
Place 6 wrappers on the bench and brush with egg white.
Place a heaped teaspoon of filling in a line across centre. Fold the wrapper in half to form a half circle then pinch the edges together and crimp with a fork for a tight seal.
Place slightly apart on a lined tray and repeat until all are made.
To cook: Heat 1 tablespoon of oil in a large sauté pan and cook the dumplings until golden, about 30 seconds each side. Add ½ a cup water, immediately cover and steam for 3–4 minutes.
Transfer to a large plate and keep warm in a low oven. Repeat with the remaining dumplings.
Serve immediately with Soy and Lime Dipping Sauce. Makes about 26
Soy and Lime Dipping Sauce 
Combine all the ingredients in a bowl.
Serving suggestion: There are usually 50 dumpling wrappers per pack. You can freeze the remaining wrappers for another time.