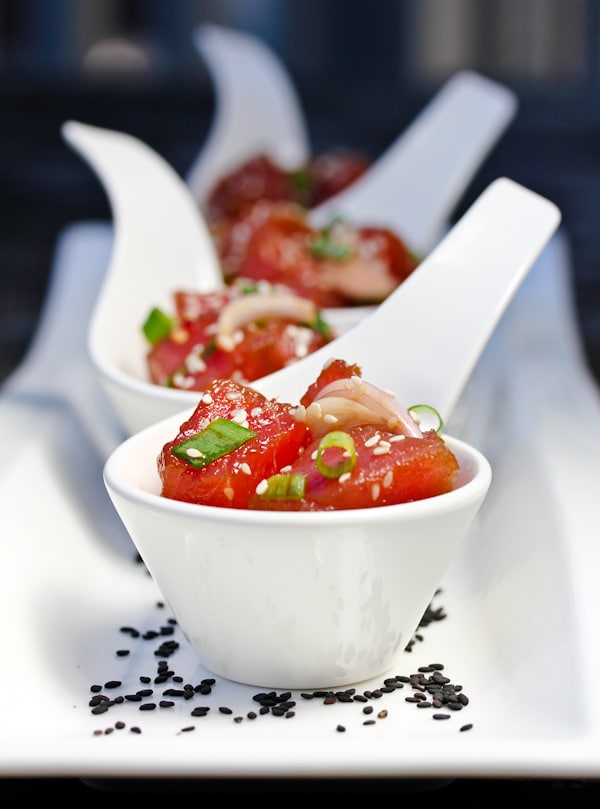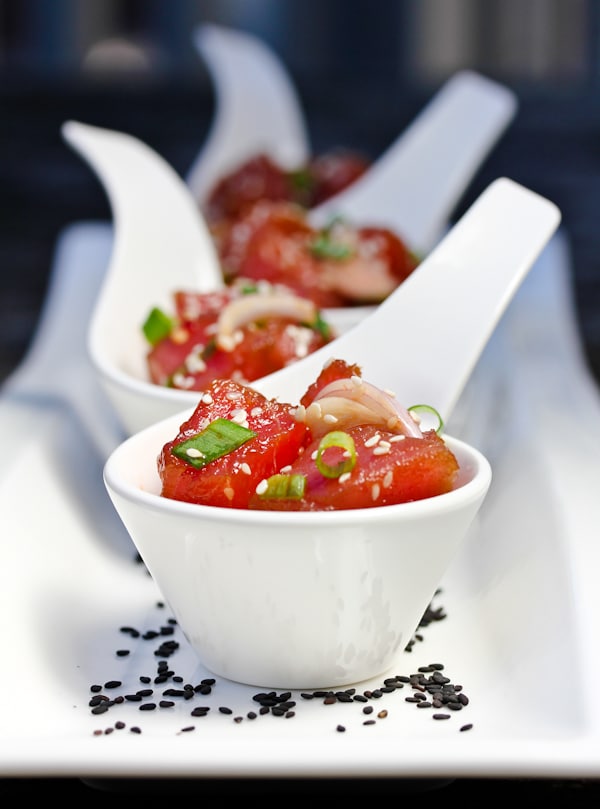 Check out this delicious recipe for a raw fish salad called Poke (pronouced po-kay). Poke is perfect for summer as it quick and easy to make and full of flavour. It can be either served as an entree or as a main on rice. To view the original recipe click here. 
Ingredients:
2 large sashimi grade tuna fillets you could even use trevally or salmon (about 700g)
1 shallot, sliced
1/2 cup chopped green onion
3 tablespoons soy sauce

Sesame oil, 

1 teaspoon

Chilli garlic sauce, 

1 teaspoon

Sesame seeds, 

1 tablespoon
Method:
Pat the fish dry and then neatly cut it into small 1/2 inch cubes. Place in a bowl.
Add the shallots, green onion, soy sauce, sesame oil, chilli garlic sauce, and sesame seeds.
Gently toss. Serve immediately or cover and refrigerate. *For a variation, omit the chilli sauce and add 1/2 teaspoon wasabi paste and 1 teaspoon honey. You can also add a fresh avocado if you so desire!