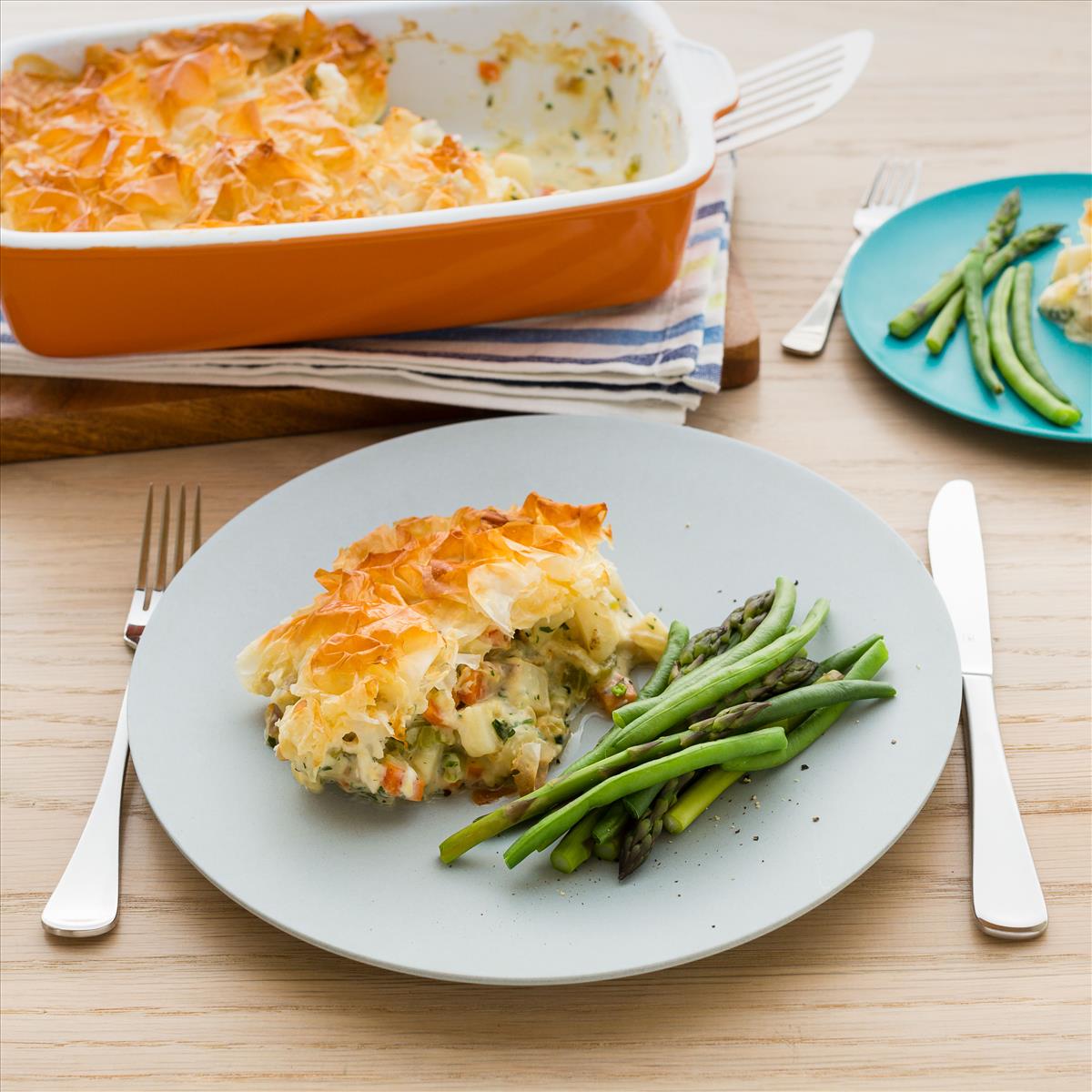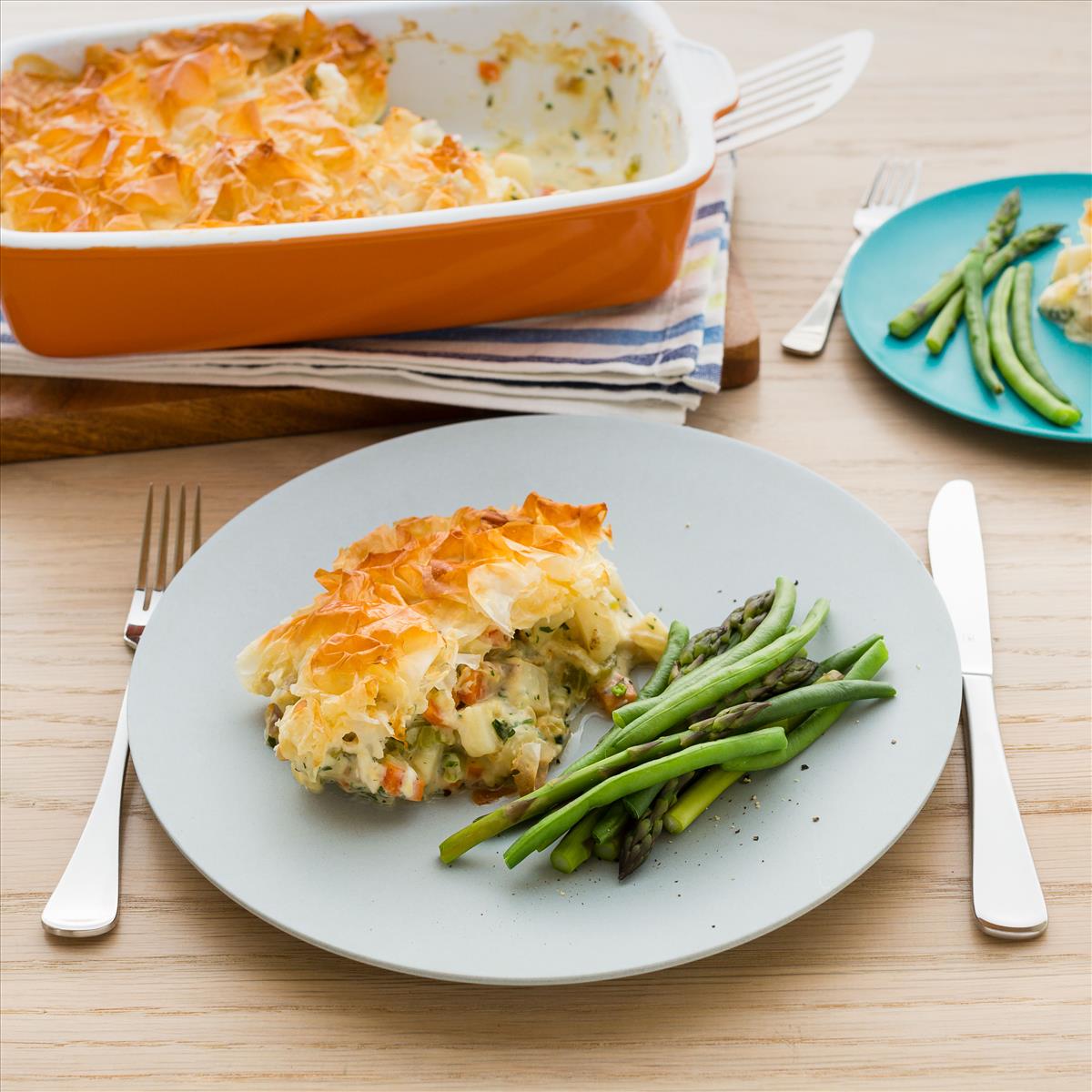 Winter is well on its way and nothing beats a fish pie to warm you up at night. This recipe by Nadia Lim for a fish filo pie with steamed greens looks super tasty. Check out the original post here.
Ingredients:
FISH FILO PIE
300g potatoes, scrubbed and diced 1cm *
½ brown onion, finely diced *
2 stalks celery, finely diced *
1 carrot, finely diced
500g fish fillets, diced 2cm
5–6 sheets filo pastry
1 egg, whisked
PARSLEY SAUCE
2 tablespoons butter
2 tablespoons flour
1¾ cups milk
2 tablespoons finely chopped parsley leaves and stalks
1½ teaspoons salt
¼ teaspoon pepper
½ teaspoon paprika
STEAMED GREENS
1 bunch asparagus
1 courgette or 100g green beans
Method:
Preheat oven to 200°C. Bring a medium pot of salted water to the boil. Set aside an oven dish (measuring about 28 x 21cm).
1 Cook potatoes in pot of boiling water for about 8 minutes, until just tender. Drain and set aside. Refill pot of water and bring to a boil again. Heat a drizzle of oil in a large fry-pan on medium-high heat. Cook onion, celery and carrot for about 7 minutes, until tender. Set aside.
2 While vegetables are cooking, melt butter in a medium pot on medium heat. Add flour and whisk for about 1 minute, until mixture turns a sandy colour. Add milk, whisking continuously for 2–3 minutes, until sauce is smooth and thick. Remove from heat.
3 Stir parsley, salt, pepper and paprika through sauce. Add cooked vegetables and potatoes to parsley sauce and stir. Gently fold in fish, then pour fish mix into oven dish.
4 Lay pastry on a clean, flat surface and very lightly brush top sheet of pastry with whisked egg. Gently scrunch up 1 sheet at a time to form a loose nest and place on top of fish mixture. Repeat this process about 6 times, until you have covered the top of pie.
5 Bake pie for 20–25 minutes, until pastry is golden. Trim ends off asparagus and green beans (if using) and dice courgette 1cm. When pie has about 5 minutes cook time remaining, cook asparagus and beans (if using) in pot of boiling water for 2 minutes. Add courgette and cook a further 1 minute, until both are bright green and tender. Drain
To serve, Cut fish filo pie with a sharp knife and divide between plates. Serve steamed greens on the side.
Serves 4-5