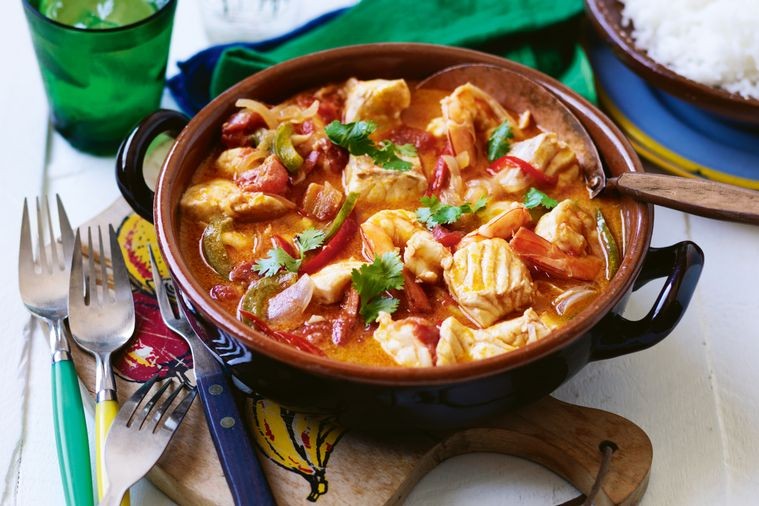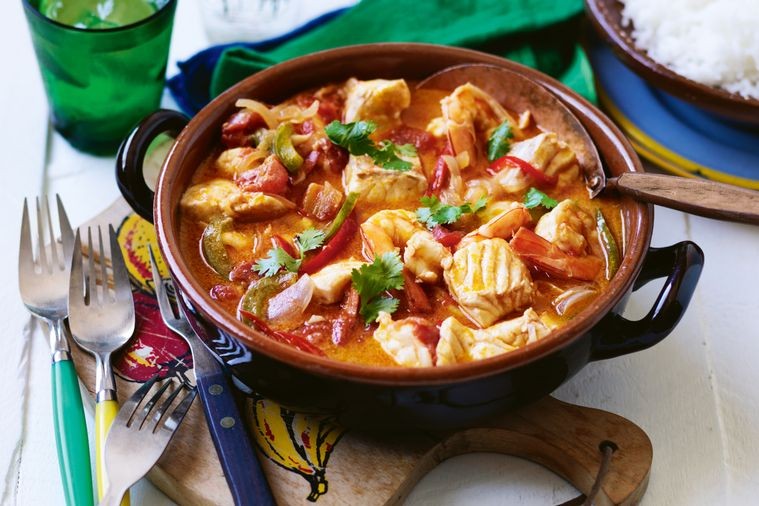 Feeling cold out? How about a delicious fish stew to warm you up this winter. Moqueca (pronounced "mo-KEH-kah") is a Brazilian fish stew made with various kinds of seafood such as fish and prawns and coconut milk, tomatoes, red chillies, onions, garlic it is sure to be a crowd pleaser! Try this quick and easy recipe inspired by Brazil's vibrant cuisine here by David Prior.
INGREDIENTS:
1 kg skinless firm white fish fillet such as Warehou, Snapper, Trevally or Monkfish, cut into 3cm cubes
1/3 cup lime juice
1/4 cup olive oil
1 red onion, thinly sliced
1 green capsicum, thinly sliced
1 red capsicum, thinly sliced
3 garlic cloves, finely chopped
2 short red chillies, finely chopped
2 cups fish stock
400g can chopped tomatoes
1 can of coconut milk
1 tablespoon virgin coconut oil
6 large green prawns, peeled, tails intact
Coriander leaves and steamed rice, to serve
METHOD:
Place fish in a large ceramic dish and toss with 2 tablespoons lime juice and 1 teaspoon sea salt. Chill for 30 minutes to marinate.
Meanwhile, heat olive oil in a large saucepan over medium heat. Cook onion for 3 minutes or until softened.
Add capsicum, garlic and chilli, then cook, stirring occasionally, for a further 5 minutes or until capsicum is softened.
Stir in stock, tomatoes, coconut milk and coconut oil. Bring to the boil, then reduce heat to medium and cook for 20-25 minutes until slightly reduced.
Add prawns, fish and marinating juices, then cook for a further 8-10 minutes until the seafood is just cooked. Stir in the remaining 2 tablespoons lime juice and season to taste. Serve with coriander and rice. Serves 6.