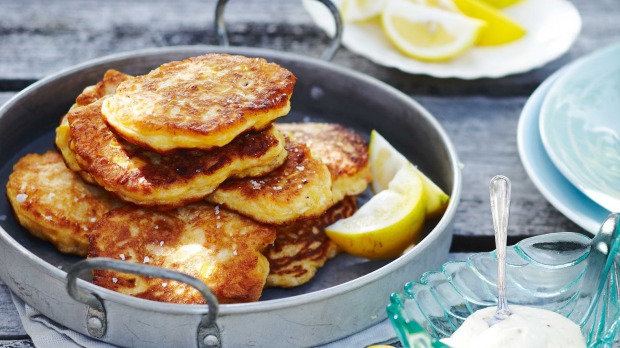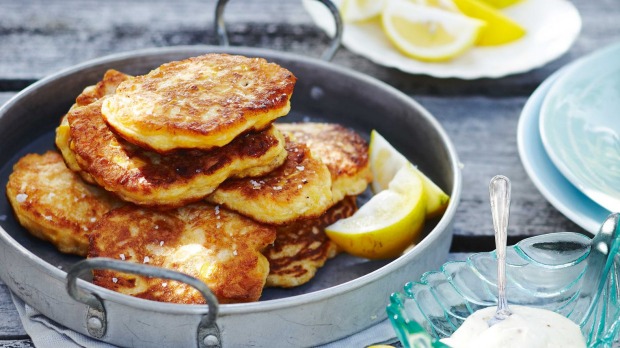 These smoked fish fritters by Bernadette Hogg are a great option for a lunchtime treat. Check out the original post from Stuff.
Enjoy these easy, tasty fritters with a dollop of aioli (garlicky mayonnaise) and wedges of lemon for squeezing.
INGREDIENTS:
1 cup self-raising flour
3 eggs, separated
½ cup buttermilk or plain unsweetened yoghurt
1 cup corn kernels (if using canned kernels, drain well)
½ cup cooked kumara, cut into 1cm cubes (about 1 medium kumara)
1 cup flaked smoked fish
Vegetable oil for cooking
METHOD:
Sift flour into a large mixing bowl and make a small well in the centre.
Whisk together egg yolks and buttermilk. Pour into well and mix to combine. Add corn, kumara and fish and gently mix to combine.
In a separate bowl, beat egg whites until just thickened (not peaks) then fold into corn mixture. Season to taste with salt and freshly ground black pepper.
Heat several tablespoons of oil in a large non-stick frying pan and drop ¼ cup-sized portions of mixture into the pan. Cook several minutes until edges begin to turn golden then turn fritters and cook 2-3 minutes on the other side. Keep warm until ready to serve.
Makes about 16