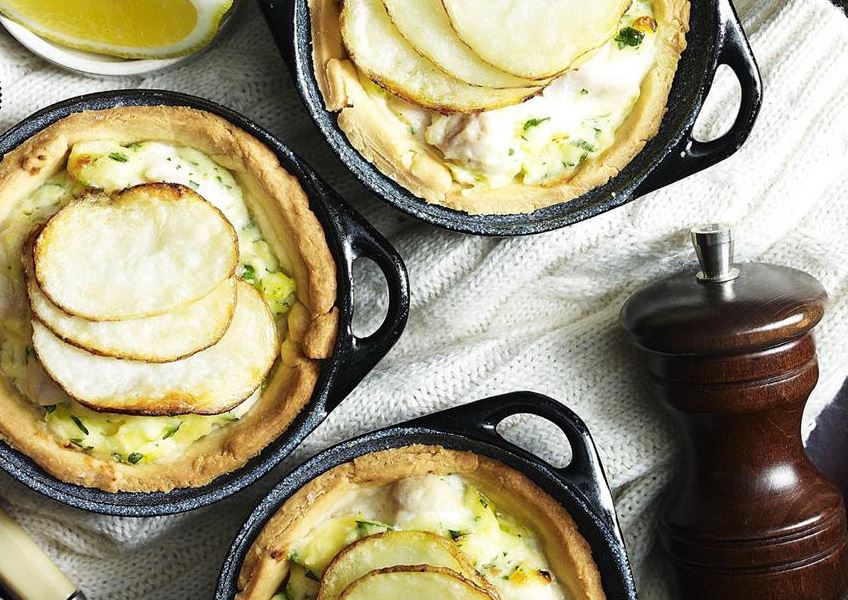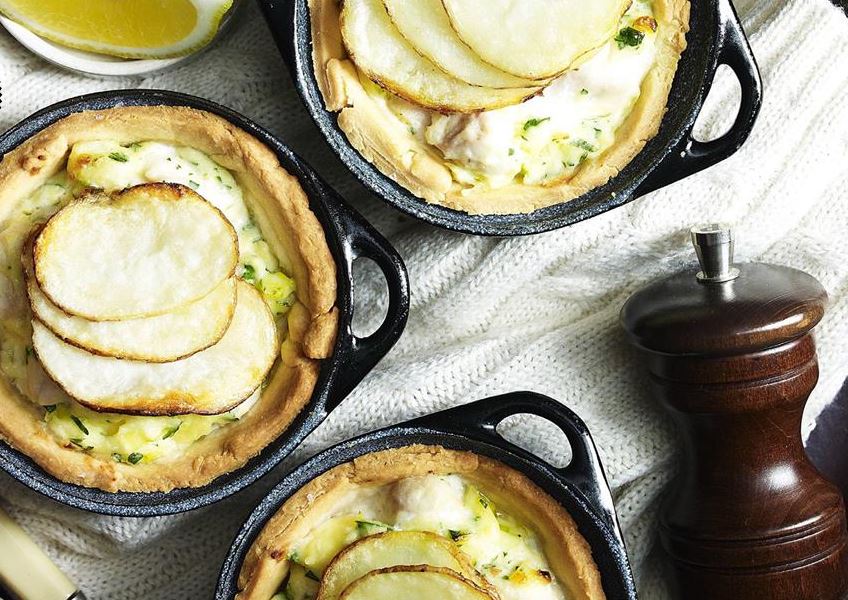 This simple and quick delicious fish pie recipe by Women's Weekly makes for classic comfort food on these chilly evenings. Try this irresistible version with a buttery pastry and crispy potato topping easy for anyone to make. Check out the original recipe here. 
Ingredients:
Shortcrust pastry:
1 1/2 cups of plain (all-purpose) flour
80g butter
1 egg
2 tbsp iced water
Fish pies with potato-scale topping:
2 medium potatoes
40 g butter
1 small leek , sliced thinly
1/4 cup plain (all-purpose) flour
1 cup pouring cream
500g white boneless fish fillets, chopped coarsely, such as trevally, snapper, lemonfish or tarakihi
2 tbsp finely chopped fresh parsley
20g  butter, melted
Method:
To make the shortcrust pastry, process flour and butter until crumbly. Add egg and most of the water; process until ingredients just come together. Knead on a floured surface until smooth, enclose with plastic wrap; refrigerate 30 minutes.
Boil or steam whole unpeeled potatoes for 20 minutes or until tender. Drain and let it cool before peeling and thinly slicing.
Meanwhile, melt butter in a medium saucepan over medium heat; cook leek, stirring, 5 minutes or until soft. Add flour; cook, stirring, for 1 minute. Gradually stir in cream; stir over high heat until mixture boils and thickens. Season to taste, cool. Stir in fish and parsley.
Preheat oven to 200°C. Oil six 1-cup ovenproof dishes or if you please one large dish. Roll pastry between sheets of baking paper until large enough to line dishes. Lift pastry into dishes and prick bases well; place dishes on oven tray. Refrigerate 30 minutes.
Bake pastry cases 15 minutes. Cool.
Spoon fish mixture into pastry cases. Top with slightly overlapping potato slices; brush with extra butter. Bake pies for 20 minutes or until browned.
Stand pies 5 minutes before serving. Serves 6.