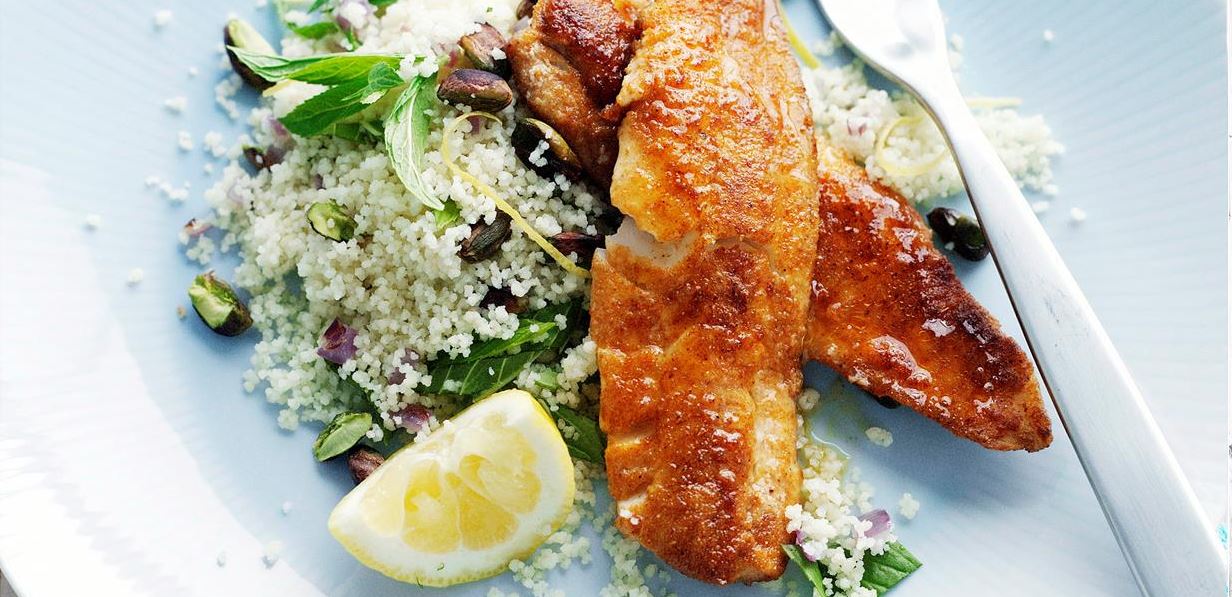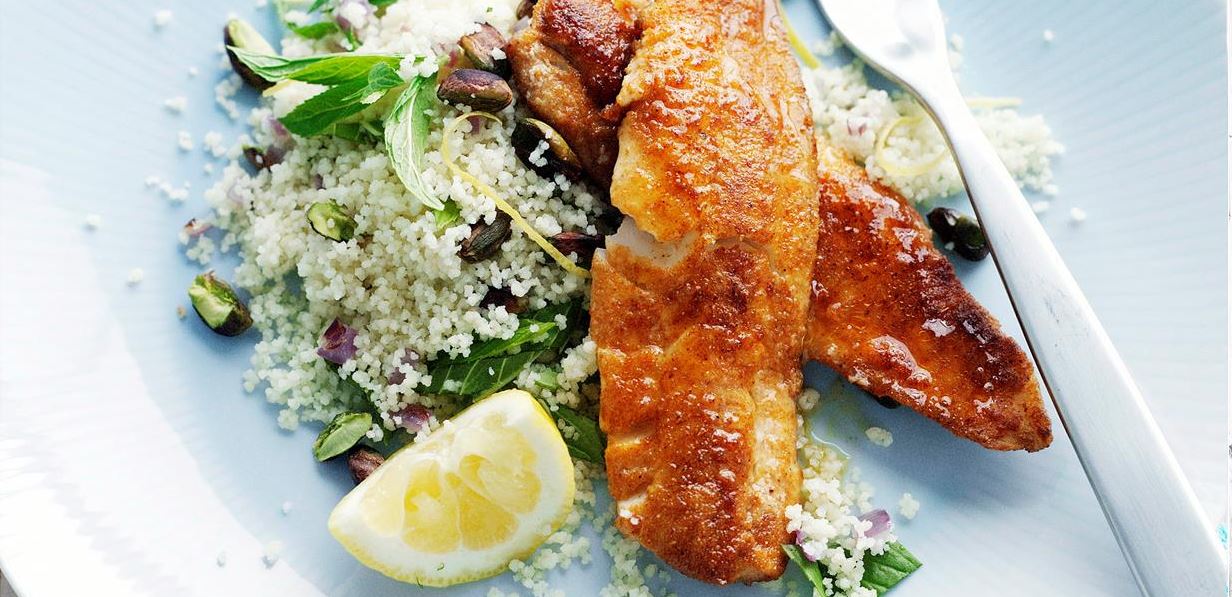 This quick and easy recipe is high in protein with a rich source of good fats from the fish and nuts, the perfect meal to make after a long day. Check out the original post here. 
INGREDIENTS:
LEMON PISTACHIOS COUSCOUS
1 cup  couscous
2 tsp finely grate lemon rind
1/4 cup lemon juice
3/4 cup boiling water
2 tsp olive oil
1 small red onion, chopped finely
1 clove garlic, crushed
1/2 cup shelled pistachios, toasted, chopped coarsely
1/2 cup firmly packed fresh mint leaves
SPICED FISH
1 tbsp plain flour
1 tsp ground cumin
1 tsp ground coriander
1 tsp paprika
1 tbsp olive oil
lemon wedges to serve
METHOD:  
Combine couscous, lemon rind, juice and the boiling water in a medium heatproof bowl. Cover and stand for 3-5 minutes or until liquid is absorbed, fluffing with a fork occasionally.
Meanwhile, heat the oil in a small saucepan, add onion and garlic, and cook over medium heat until onion softens. Stir onion mixture, pistachios and mint through couscous. Set aside.
Combine flour and spices in a medium bowl and rub the spice mixture all over the fish.
Heat  the oil in a large non-stick frying pan.
Cook the fish until browned on both sides and just cooked through.
Serve fish immediately with lemon pistachio couscous, lemon wedges and steamed vegetables.
SERVES 4-6