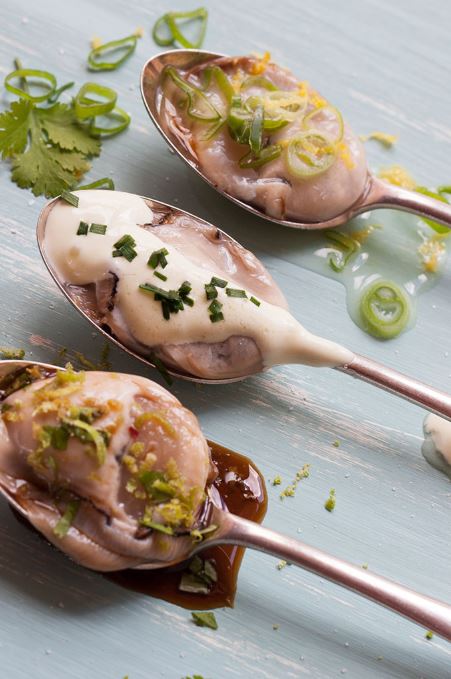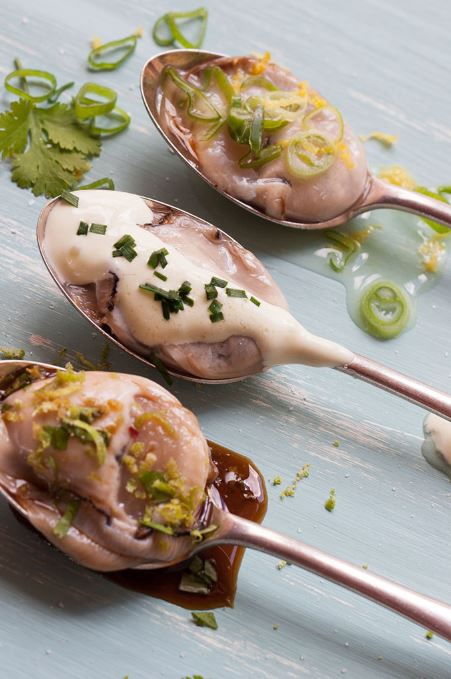 It's that time of year when the taste buds go mad with anticipation for the very first taste of Bluff oysters! Bluff grows the fattest, sweetest, juiciest oysters on the planet and this simple recipe for 3 different dressings allows the oysters to shine while adding some extra tasty goodness. Check out the original recipe here and find Bluff Oysters here.
Dressing 1 – lime/soy 
1 tablespoon tamari soy sauce
2 tablespoons fresh squeezed lime juice (about 2 limes)
1 teaspoon of fish sauce
1 teaspoon or 1 cube of palm sugar
1/2 red chilli finely chopped
Heat the above ingredients gently in a small saucepan till the sugar melts – stir frequently.
Add 1 tablespoon of rice wine vinegar
Zest of 1 lime
1 tablespoon of chopped coriander leaves
Allow to cool.
Dressing 2 – wasabi cream
3 tablespoons sour cream
1/2 teaspoon of wasabi paste
1 tablespoon of fresh squeezed lemon juice
1 teaspoon of finely chopped chives
Blend the sour cream, wasabi and lemon juice together to a creamy sauce.
Dressing 3 – Lemon vinaigrette
2 tablespoons of fresh squeezed lemon juice
2 tablespoons of rice wine vinegar
1 spring onion finely chopped
Mix all together.
Place your gorgeous plump oysters in spoons and dress with the 3 different dressings. Season with salt and pepper. Garnish with lime zest, lemon zest, chives, coriander to suit. Enjoy!