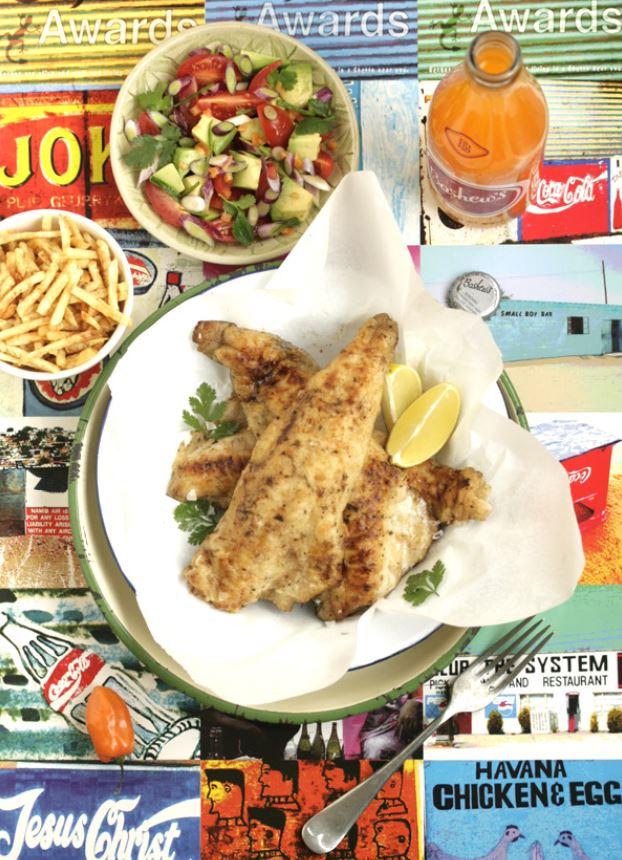 Gurnard is everyone's favourite, as it's easy to cook with a sweet flavour and little fuss. This recipe adds a little twist to the flavour, while still keeping it quick and simple. Check out the original recipe here.
INGREDIENTS
600g of fresh gurnard fillets
1/2 cup of plain flour
2 teaspoons of salt (fine salt works best)
a generous grinding of pepper
1 teaspoon of dried chilli flakes (or more if you like heat)
1/2 teaspoon chilli powder
1 teaspoon of smoked paprika
2 teaspoons of oregano
Olive oil for frying
AVOCADO SALSA
1 spring onion, very finely chopped
1 clove garlic, crushed
a pinch of chilli flakes
4-5 rosa tomatoes
1 tbsp lime juice
2 large ripe avocados, finely diced
salt and  pepper, to taste
METHOD
Mix all the spices with the flour and then generously dust each fillet, coating them on both sides.
Heat a pan with the olive oil and fry the fish fillets for a few minutes on either side until golden brown and cooked through. The length of time will depend on the thickness. Drain on kitchen paper and serve with salad, fries, slaw, wedges, or whatever strikes your fancy.
Try it with a very simple and rustic salsa using fresh avocado. Mix rosa tomatoes, avocados, chopped spring onions, garlic and a squirt of lime juice seasoned with salt and pepper to make the refreshing complementary side dish. Serves 3-4. Enjoy!