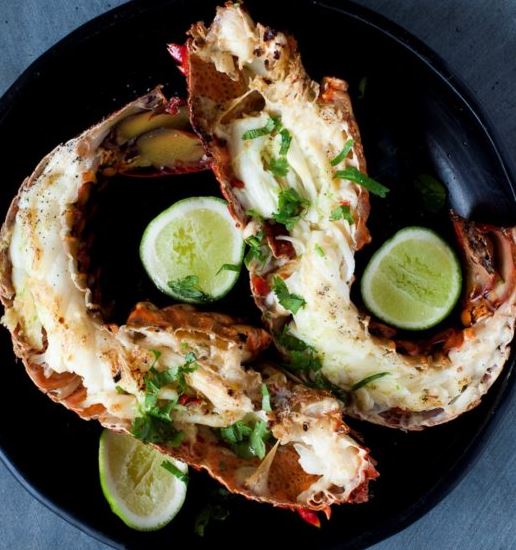 Have you got a Crayfish ordered for Christmas and wondering how to cook it? Well look no further this recipe is quick and super easy to make, just be careful not to overcook it. Check out the original recipe by Nadia Lim here. 
INGREDIENTS
crayfish 1 whole
garlic 1 clove, minced
red chilli 1 small, finely chopped
lime finely grated zest of 1
butter 1 ½ tablespoons melted
salt one pinch
METHOD
Using a sharp knife split the crayfish straight down the middle length ways. Remove the mustard coloured liver.
Mix all other ingredients together and brush over flesh of crayfish. Heat a barbeque or grill plate on medium heat. Place crayfish halves, shell side down first, on the hot plate for 3-4 minutes (the shells will start to turn red), then turn over to flesh side down and cook a further 3 minutes.
Tip: If you can't get hold of a live crayfish, you can use a pre-cooked one – brush flavoured butter on the flesh and cook flesh side down for only a couple of minutes.