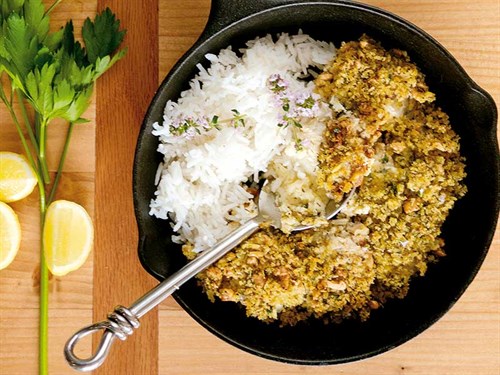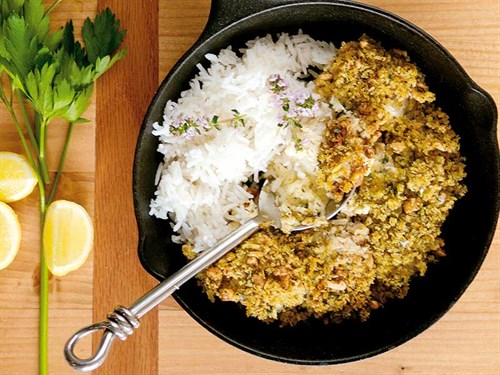 This recipe by MasterChef NZ runners-up Nikki and Jordan Shearer is a great way to use our special of the week Lemonfish. Check out the original post here.
Baking fish in yoghurt sounds slightly strange, but we promise you, this dish is divine! The yoghurt and lime juice adds a delicious tanginess while the walnut crumb adds the perfect crunch factor.
INGREDIENTS
Walnut crumb
1 cup panko bread crumbs
¼ cup Italian parsley, chopped
2 Tbsp fresh dill, chopped
¾ cup fresh walnuts, roughly chopped
70g unsalted butter, melted
Yoghurt sauce
300g Greek yoghurt
1 tsp cornflour
1 free range egg, lightly beaten
Juice of 2 limes
½ shallot, finely chopped
1 Tbsp olive oil
1 Tbsp fresh chives, chopped
Seasoning
METHOD
Preheat oven to 180°.
In a baking dish, place the fish fillets in a single layer.
In a small bowl, place all the crumb ingredients and mix until combined. Set aside.
Place all the sauce ingredients in a mixing bowl and whisk together.
Pour sauce over the fish and sprinkle the crumb over the top.
Bake for 30 minutes until fish is cooked through and crumb is golden.