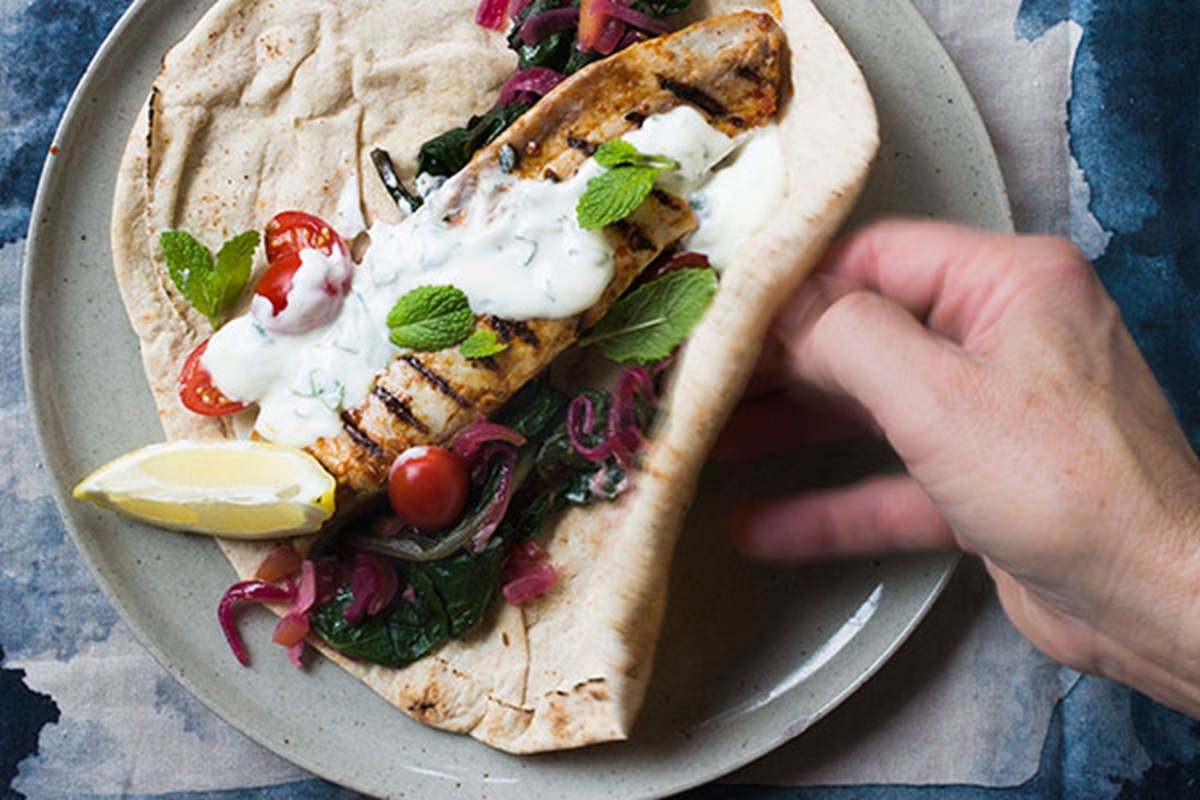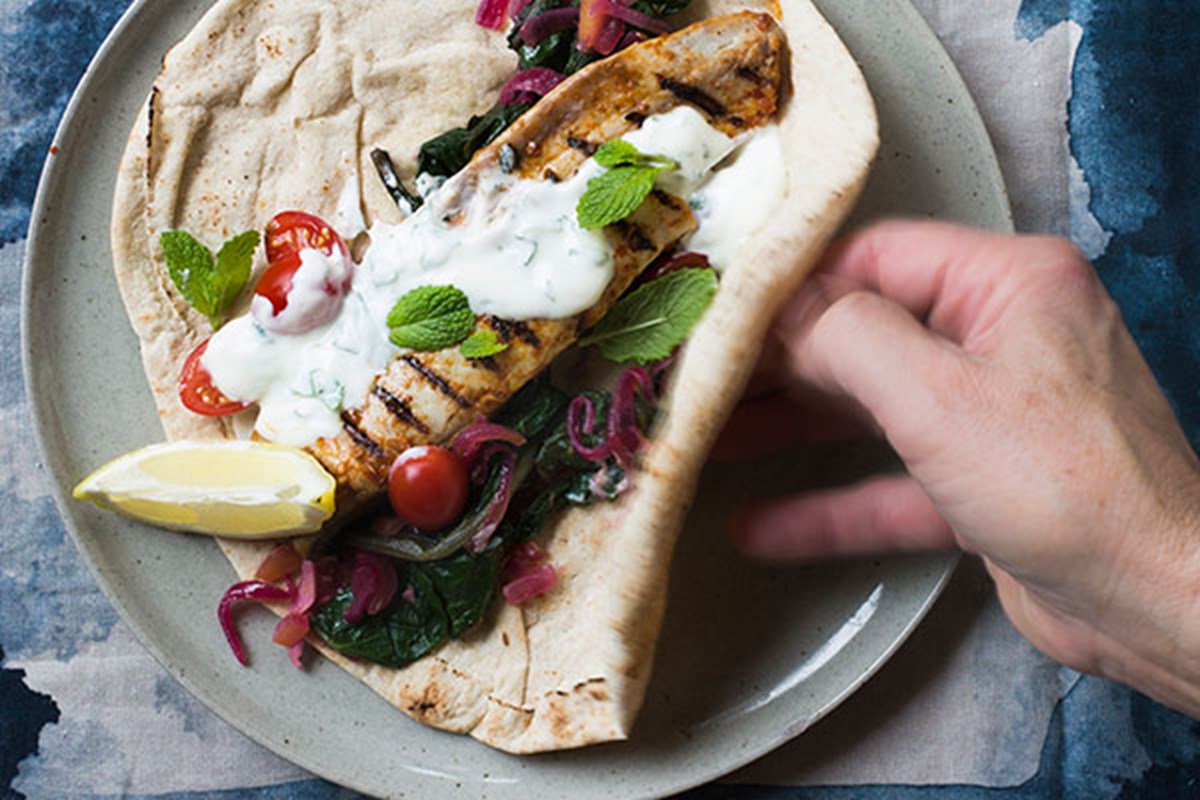 Trevally is our special this week for only $14.90kg and this recipe for Trevally wraps by Ray McVinnie looks like the perfect way to enjoy it. Check out the original post here.
Ingredients
5 Tbsp Extra virgin olive oil
1 large Red onion, thinly sliced
½ Preserved lemon, finely diced, peel only
3 cloves Garlic, finely chopped
1 tsp Cumin seeds
3 Tbsp Lemon juice
300 g Baby silverbeet, placed in a large heatproof bowl, covered with boiling water so it wilts, cooled under cold water, squeezed dry
700 g Trevally, skinned and boned fillets
2 Tbsp Harissa paste
300 g Plain yoghurt, unsweetened
1 handful Mint leaves, thinly sliced, plus extra for serving
200 g Cherry tomatoes, halved
8 large Lebanese flat bread, I use the Jabal brand
Lemon, in wedges, for serving
Directions
Heat 3 tablespoons of the oil in a frying pan over moderate heat. Add the onion, preserved lemon, garlic, cumin seeds and 1 tablespoon of the lemon juice (this turns the onion bright pink). Fry gently without browning for 10 minutes or until the onion is soft.
Add the silverbeet, teasing out the leaves so they are not in lumps and gently stir-fry for 5 minutes. Taste and season. Reserve and reheat when needed.
Put the trevally, harissa and remaining oil in a large bowl and toss the fish so it is evenly coated with the oil and harissa.
Fry or barbecue until well browned and just cooked through.
Put the yoghurt, remaining lemon juice and the mint in a bowl, mix well, taste and season with salt.
Serve the fish on the silverbeet with cherry tomatoes, yoghurt sauce and mint leaves, all wrapped in warm flatbread, with lemon wedges for squeezing.