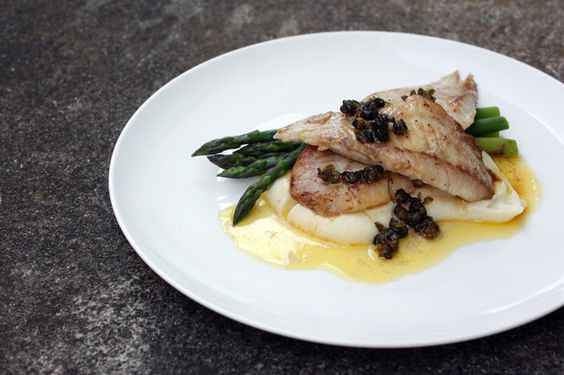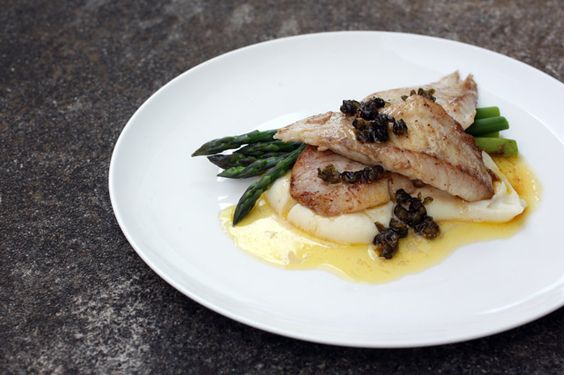 This is a beautiful recipe by Karena & Kasey Bird which showcases our special of the week Tarakihi. Check out the original post here.
Fish on a mash with a buttery caper sauce is one of our go-to dishes when we have beautiful fresh fish. You can use any type of fish you like with this recipe, it works with them all. We have decided to serve it on a creamy parsnip puree, which goes so nicely with the buttery sauce. This is a great meal to have with some sweet asparagus and a nice glass of wine on a warm summer night.
Ingredients
4 Tarakihi fillets
1 bunch Asparagus, blanched, to serve
Parsnip puree
600g Parsnips, peeled and chopped into pieces
2 cloves Garlic, crushed
2/3 cup Whole milk
½ cup Cream
50g Butter, cubed
Caper butter sauce
100g Butter, chopped
2 Tbsp Capers
¼ cup Lemon Juice
1 Tbsp Flat leaf (Italian) parsley, chopped
Directions: 
In a pot, add the ingredients for the parsnip puree, excluding the butter, and cook on a medium heat for 20 minutes or until the parsnip is soft. Strain the parsnips and reserve the liquid.
Place the parsnips in a food processor. Process the parsnip and slowly pour in the parsnip liquid bit by bit until the parsnip is processed evenly. Add the cubes of butter and process into the puree. Season and set aside.
To make the caper butter sauce, melt butter in a frying pan over medium heat until foaming. Add capers and cook until butter starts to brown lightly. Add the lemon juice and parsley.
To cook the tarakihi, heat some oil and a small knob of butter in a pan to medium-high, add the fish and cook for 3 minutes on one side then flip and cook for a further 3 minutes on the other. Plate the fish with the asparagus, parsnip puree and finish with the caper butter sauce.