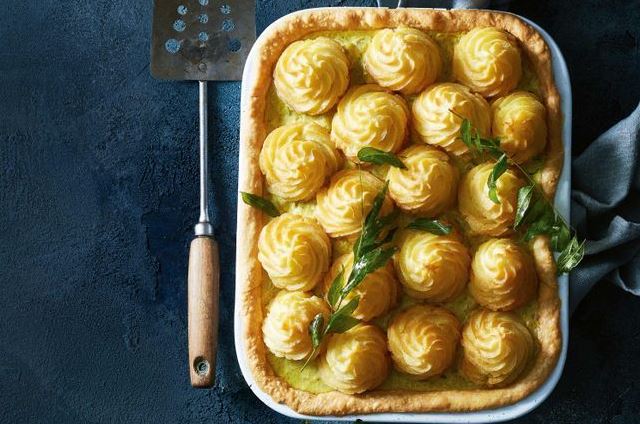 This seafood curry has a great depth of flavour and the fried leaves add a nice crispy garnish for the top of the pie. Check out the original recipe here.
Ingredients:
750g potatoes, peeled, coarsely chopped
60g butter, melted
2 egg yolks
White pepper, to season
2 sheets frozen shortcrust pastry, just thawed
60ml (1/4 cup) vegetable oil
1 brown onion, coarsely chopped
3cm piece fresh ginger, peeled, finely grated
3 garlic cloves, crushed
2 long fresh green chillies, deseeded, chopped
1 teaspoon yellow mustard seeds
2 teaspoons ground coriander
1 teaspoon ground cumin
1 teaspoon ground turmeric
1/4 teaspoon finely ground black pepper
400g can coconut milk
1 lime, juiced
2 teaspoons salt
800g thick white boneless fish fillets, cut into 3cm pieces
12 green prawns, peeled, deveined
18 fresh curry leaves
2 teaspoons plain flour
1 tablespoon cold water
Method:
First preheat oven to 200C fan forced then line a baking tray with baking paper. Cook potatoes in a medium-sized saucepan for 15 minutes or until soft. Drain. Use a ricer to press the potato into the saucepan. Add 40g of the butter and the egg yolks. Season with salt and white pepper. Mash until smooth. Spoon potato mixture into a piping bag fitted with a large star nozzle and pipe rosettes of potato onto prepared tray. Drizzle with remaining butter. Bake for 20-25 minutes or until golden. Set aside.
Next grease a 1.5 litre shallow baking dish or pie dish. Join the pastry sheets and line the prepared dish with the pastry, trimming excess. Prick base of pastry 5 times with a fork. Place the dish on a baking tray. Line pastry with baking paper and fill with pastry weights or rice then bake for 15 minutes. Remove the paper and weights or rice. Bake for a further 10 minutes or until crisp. Set aside to cool.
Heat 2 tablespoons oil in a large deep-sided frying pan over medium heat. Add onion, ginger, garlic and chilli. Cook for 4 minutes or until softened. Add mustard seeds. Cook for 1 minute or until the seeds begin to pop. Add the ground coriander, cumin, turmeric and black pepper. Cook for 2 minutes or until aromatic. Add coconut milk and lime juice. Stir until combined and mixture comes to the boil. Season with salt. Add the fish, prawns and half the curry leaves. Cook for 5 minutes or until the fish is almost cooked. Combine the flour and water. Stir until smooth and add to the curry. Bring to a simmer. Simmer, stirring, until thickened. Set aside to cool.
Spoon the curry into the pastry shell. Top with the potato rosettes and bake for 20 minutes or until the rosettes are golden and the pie is hot.
Heat the remaining oil in a small frying pan over medium heat. Add the remaining curry leaves and cook for 30 seconds or until crisp. Transfer the leaves to a plate lined with paper towel. Finally sprinkle fried curry leaves onto the pie before serving and enjoy!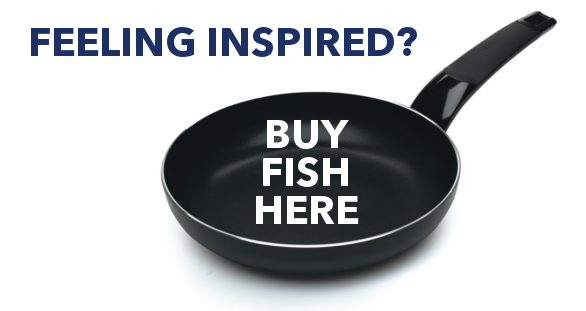 Tags:
blue moki
,
curry
,
gurnard
,
pie
,
recipe
,
smoked fish
,
smoked kawhai
,
smoked trevally
,
snapper
,
tarakihi
,
trevally
,
warehou
Categories:
Recipes