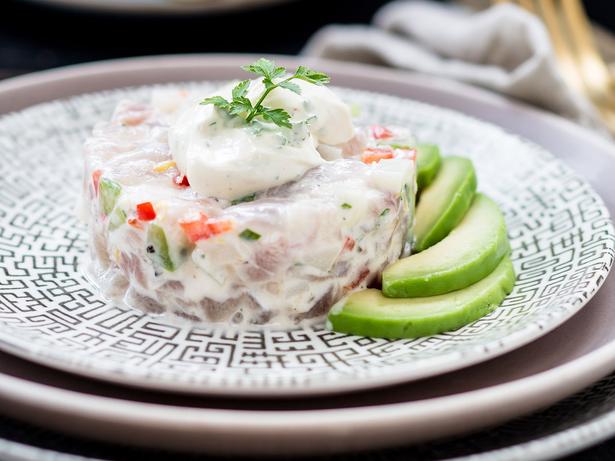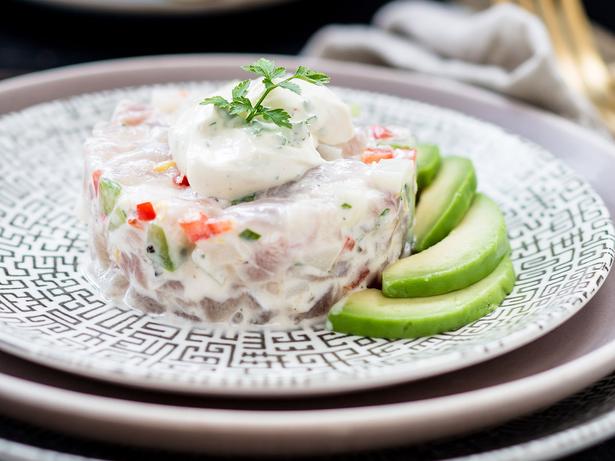 Have a look at this Snapper Tartare recipe by Angela Casely, a fresh way to enjoy one of New Zealand's premier fish. Check out the original post here.
The snapper tartare can also be prepared the day before, which is great for letting the flavours infuse. You can plate it an hour before serving, if that works best for you. Salting the cucumber is essential to draw out all the juices. Remember to dry well after rinsing.
Herbs at this time of year can be a bit tricky to find. Dill and chives are my favourites for this dish but they aren't always available, so substitute parsley if necessary. You don't want a lack of herbs to put you off making this fresh, crisp starter or lunch dish. Replacing the snapper with another fish, or using lightly smoked fish, is also delicious.
SNAPPER TARTARE WITH AVOCADO 
Serves 4
250g snapper
¼ cucumber, peeled, seeded, diced finely
Salt and pepper
100g potato, peeled and diced small
1/4 cup finely diced red pepper
1 shallot, finely diced
1 Tbsp dill or parsley
1 tsp lemon zest
½ cup good-quality mayonnaise
Sauce topping
2 Tbsp sour cream
1 tsp horseradish
1 Tbsp lemon juice
Pinch cayenne pepper
1 Tbsp chervil or chives, chopped roughly
1 firm avocado, sliced
Lemon juice for squeezing
1. Cut snapper into cubes. Salt the cucumber and set aside for 20 minutes, then rinse under cold water and pat dry.
2. Put potatoes into boiling water and cook until just tender. Drain and cool.
3. In a bowl, mix snapper, cucumber, potato, pepper, shallot, herbs and zest. Add mayonnaise and combine. Refrigerate until needed.
4. For the sauce topping, mix sour cream, horseradish, juice, cayenne and herbs in a small bowl.
5. Place a 6-7cm pastry ring on a plate and fill with a quarter of the snapper mix, pushing it down gently. Smooth the top. Remove the ring gently, running a sharp knife around the circumference if necessary. Repeat for the rest of the mixture. Place a dollop of sauce on the top of each.
6. Slice the avocado and arrange it on the plate beside the snapper.
7. Drizzle with a little lemon juice and freshly ground pepper.