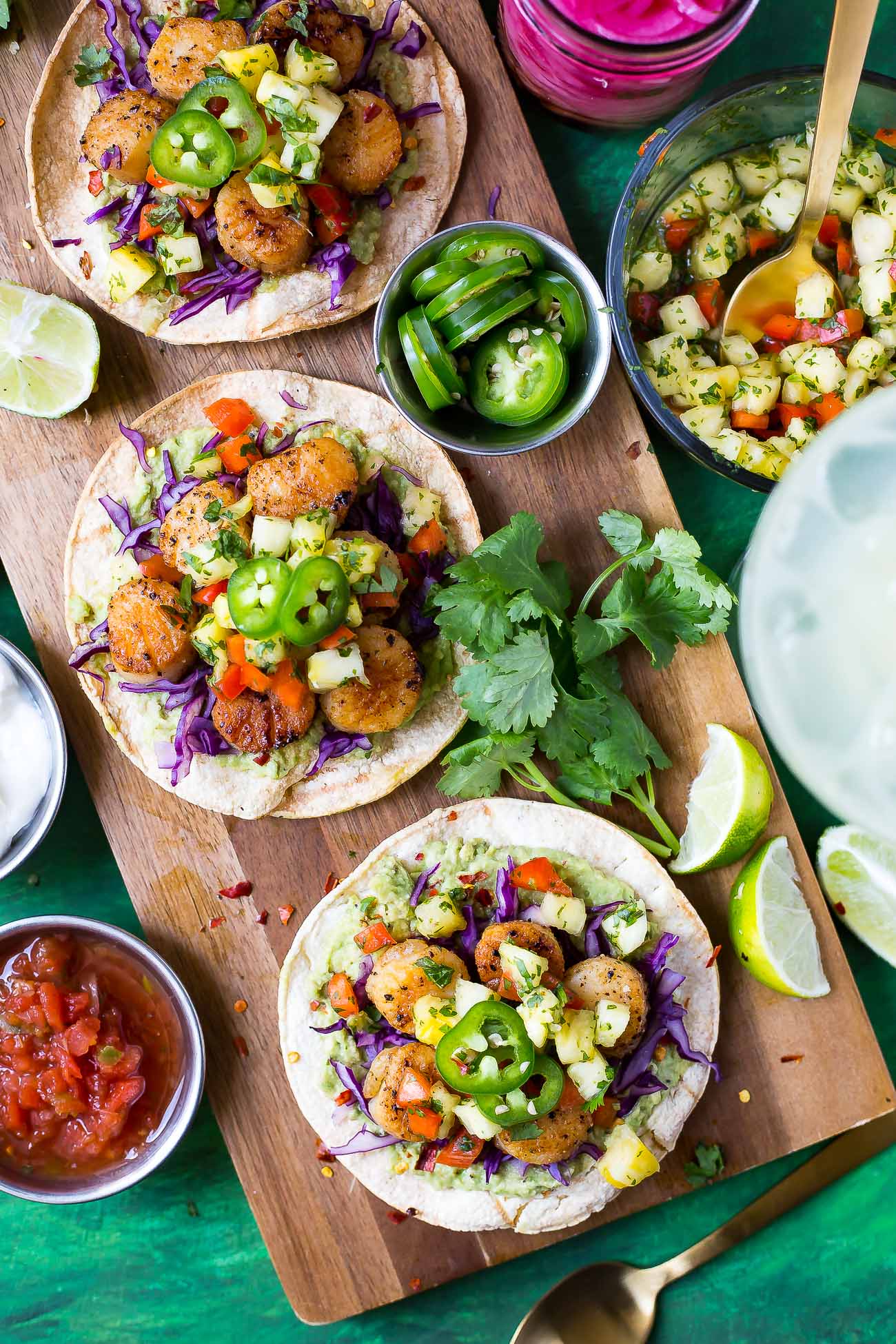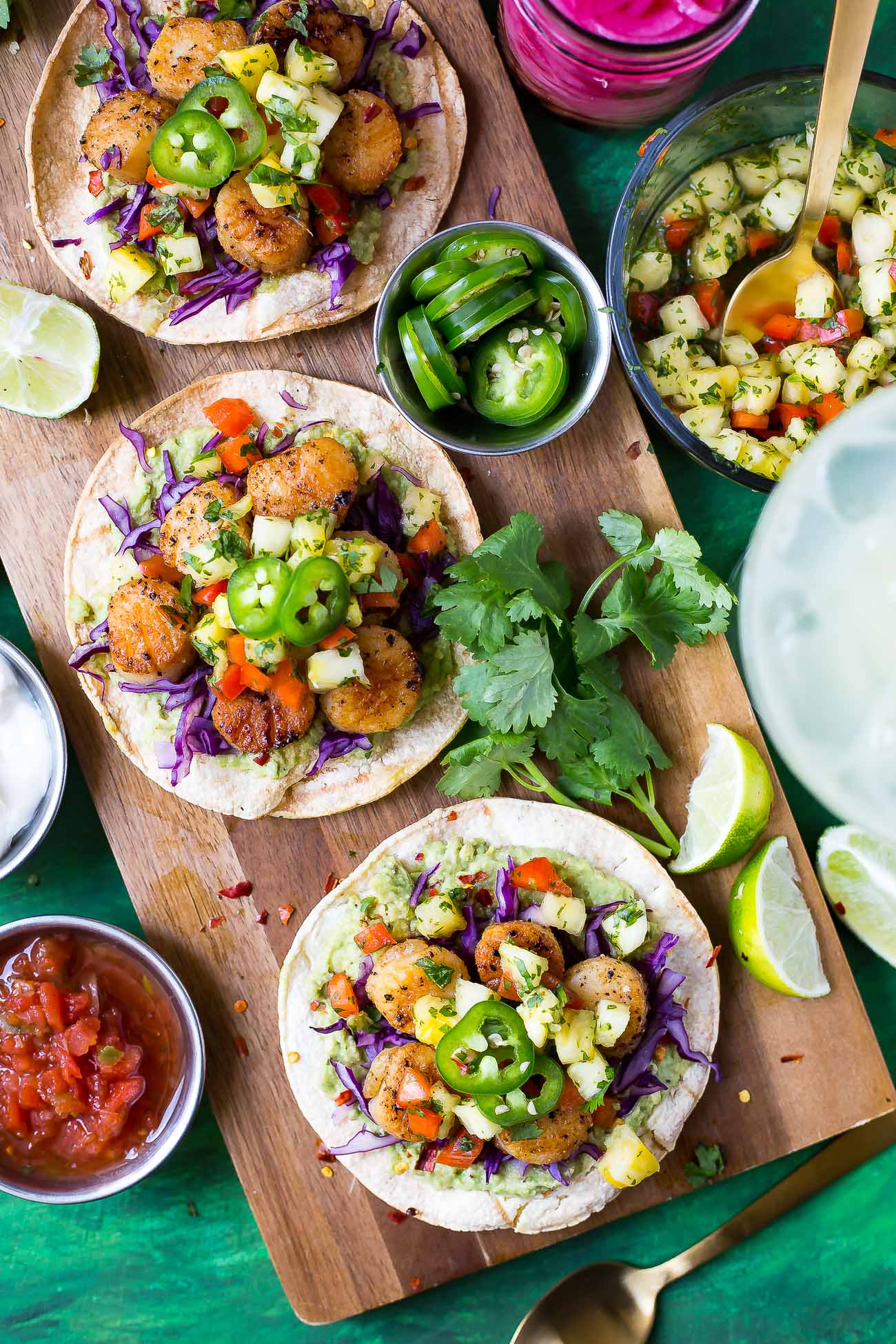 These Spicy Seared Scallop Tacos served with Pineapple Salsa and served on a corn tortilla are sure to be a hit at your next dinner party. Check out the original post by Taylor Stinson here.
Ingredients:
2 tbsp olive oil
2 dozen scallops
6 corn tortillas
1 cup red cabbage, thinly sliced
1 fresh jalapeno pepper, sliced
Quick Guacamole
1 avocado
1 clove garlic minced
2 tsp lime juice
1/4 tsp salt
Pineapple Salsa
1 cup pineapple, diced (you can use canned or fresh – I used fresh in this recipe)
1/2 red capsicum, diced
1 small red onion, diced
2 tsp lime juice
1/3 cup coriander, chopped
1/2 tsp salt
Extra toppings
Lime wedges
pickled red onions
Extra chopped coriander
salsa
sour cream
Instructions:
Preheat oven to 180 C. Heat corn tortillas for 5-10 minutes to either heat or toast them. Get all toppings ready for tacos. Make guacamole by mashing avocados and mixing all ingredients together. Mix pineapple salsa ingredients together and set aside.
Meanwhile, dry scallops using clean paper towel and season with salt and pepper. Heat olive oil in a medium-sized frying pan over high heat. Add scallops to pan once oil starts smoking, searing on either side for 1 minute (set a timer – you'll thank me later!)
Remove scallops from heat onto a paper-towel lined plate. Spread each tortilla with a bit of guacamole, then top with red cabbage, scallops, pineapple salsa and other toppings. Serve and enjoy!