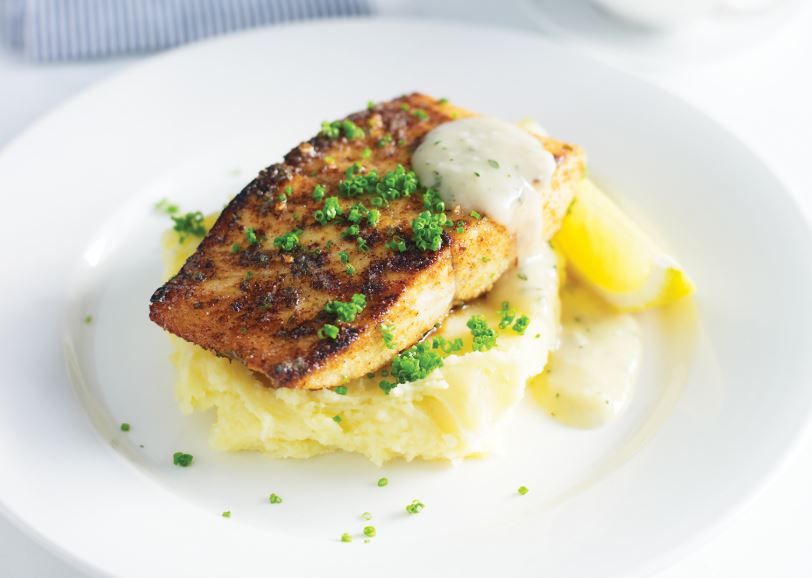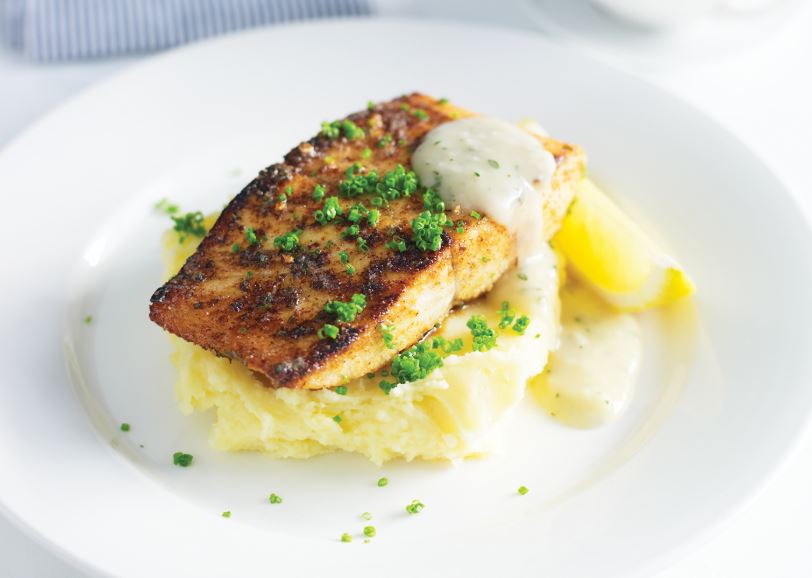 Kingfish is an incredibly versatile ingredient that is able to be prepared equally well in kitchens or on barbecues making it perfect for summer and the mellowness makes it great for kids, while mature palates love it too. Check out the original recipe here. 
Ingredients
3 large potatoes, peeled and diced
75g unsalted butter
200ml thickened cream
salt and ground white pepper
1 tbsp extra virgin olive oil
2 x 150g Kingfish fillets
½ bunch thyme, chopped finely
2 cloves garlic
½ chicken stock cube
2 tsp plain flour
½ cup white wine
½ bunch chives, sliced finely
lemon wedges, to serve
Method
Steam the potatoes until tender, then mash with butter and cream then season with salt and white pepper.
Set a large heavy frying pan over a medium-high heat and pour in the olive oil. Season the Kingfish fillets with salt and white pepper.
Arrange the Kingfish pieces in the hot oil and sear for 2 minutes. Turn over and cook for 3 minutes on the reverse side, or until Kingfish is cooked medium-well.
Remove the fish from the frying pan, stir in the thyme, garlic and stock cube and cook for 1 minute. Add the flour and stir well. Pour in the wine and simmer until thickened.
Serve the fish on a bed of mashed potatoes drizzle with gravy. Sprinkle with chives and serve with lemon wedges.