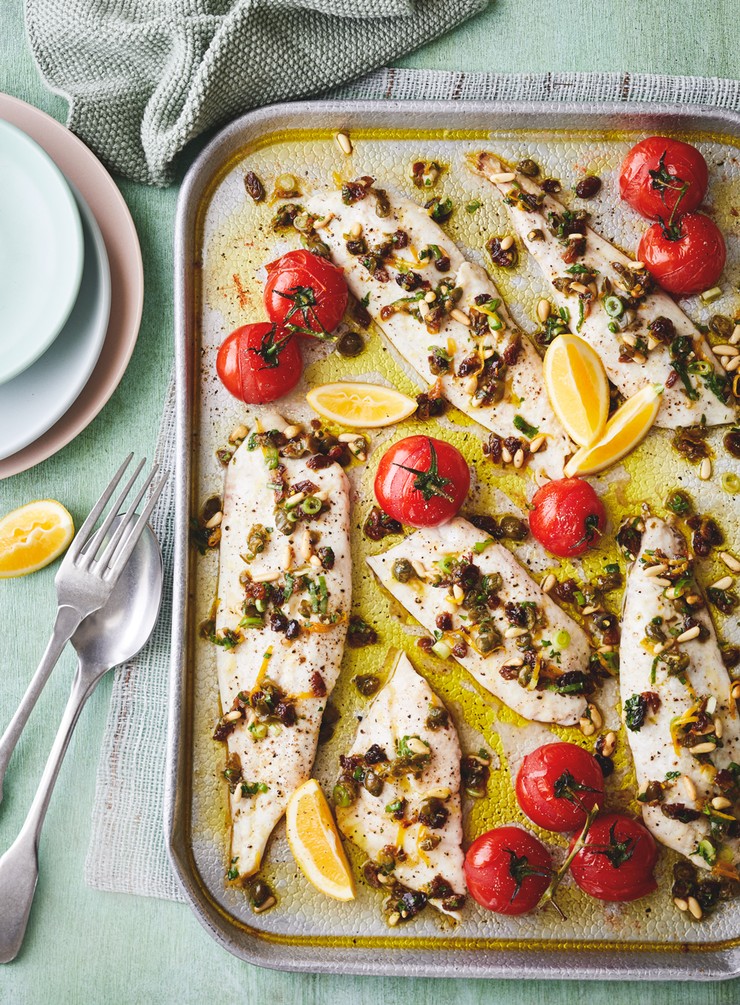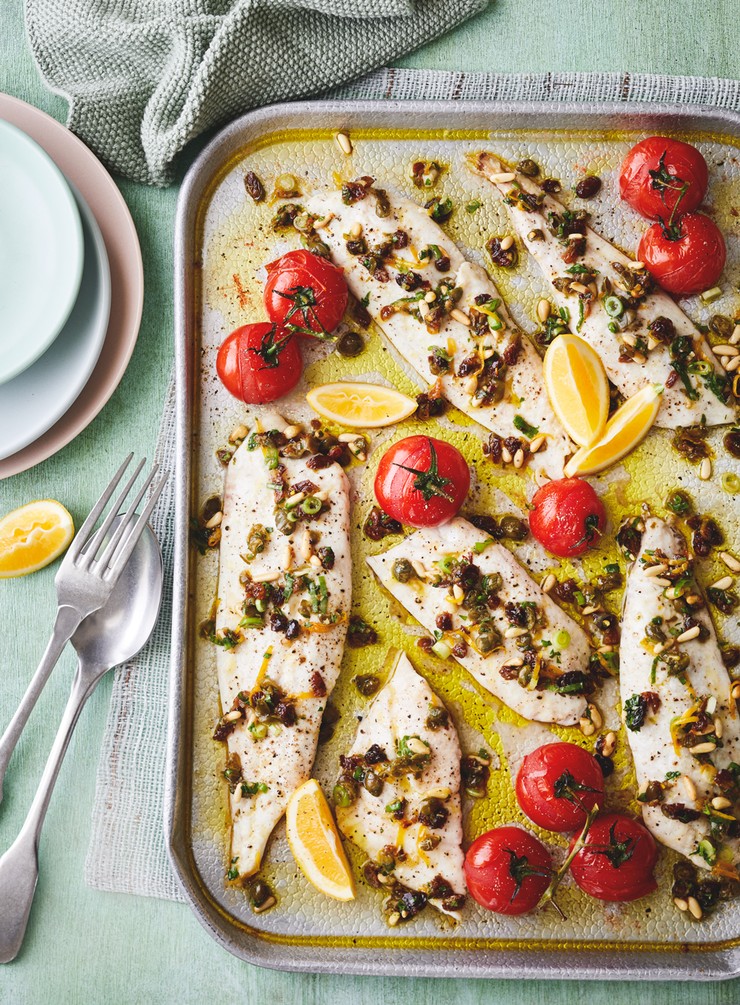 Nothing beats fresh fish & a salad in summer and this recipe for Oven Roasted Fish Herb & Pinenut Relish is sure to leave everyone satisfied. Check out the original post by Claire Aldous here.
Roasting fish fillets is the perfect way of cooking for a crowd without having to do multiple batches in a sauté pan. I use this super tasty fresh relish with lamb, chicken and halloumi.
Ingredients:
4–6 thick, firm white fish fillets, use snapper, hapuku or lemonfish
olive oil, sea salt and pepper vine tomatoes lemon wedges, to serve
Relish 2 tablespoons olive oil
zest 1 lemon 1 tablespoon lemon juice 1 teaspoon runny honey
2 cloves garlic, crushed ¼ teaspoon chilli flakes 2 spring onions, thinly sliced
2 tablespoons capers, roughly chopped
¼ cup raisins, finely chopped
¼ cup pinenuts, toasted, roughly chopped
Good handful herbs, chopped (I used mint, basil and parsley)
Method:
Preheat the oven to 220°C fan bake.
Relish: Combine all the ingredients in a bowl and season with salt and pepper.
Brush both sides of the fish with oil and season with salt and pepper. Place on a large shallow baking tray along with the tomatoes.
Roast for 10 minutes or until the fish is just cooked through. Cooking time will depend on the thickness of the fillets.
To serve: Spoon the relish over the fish and serve with the roasted tomatoes and lemon wedges. A big bowl of crispy sautéed potatoes and crisp salad would be a wonderful accompaniment. Serves 4–6