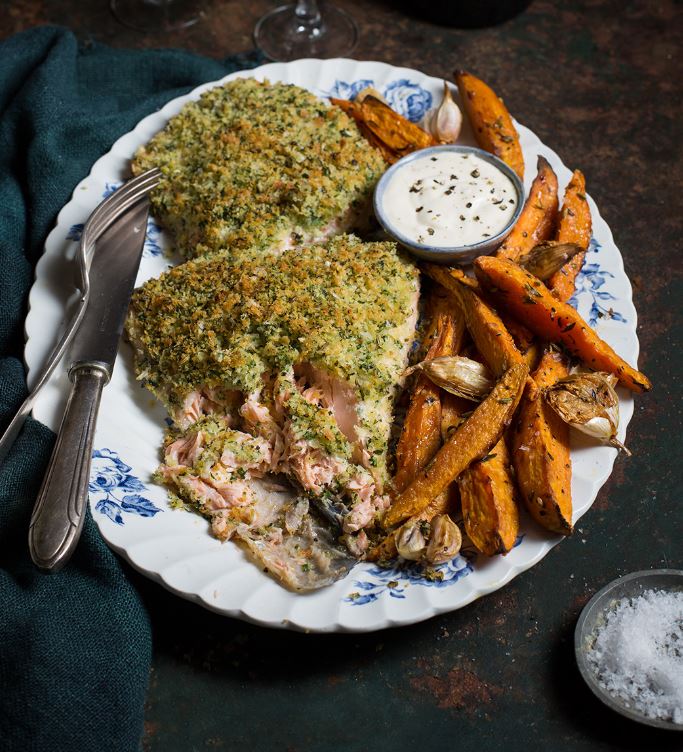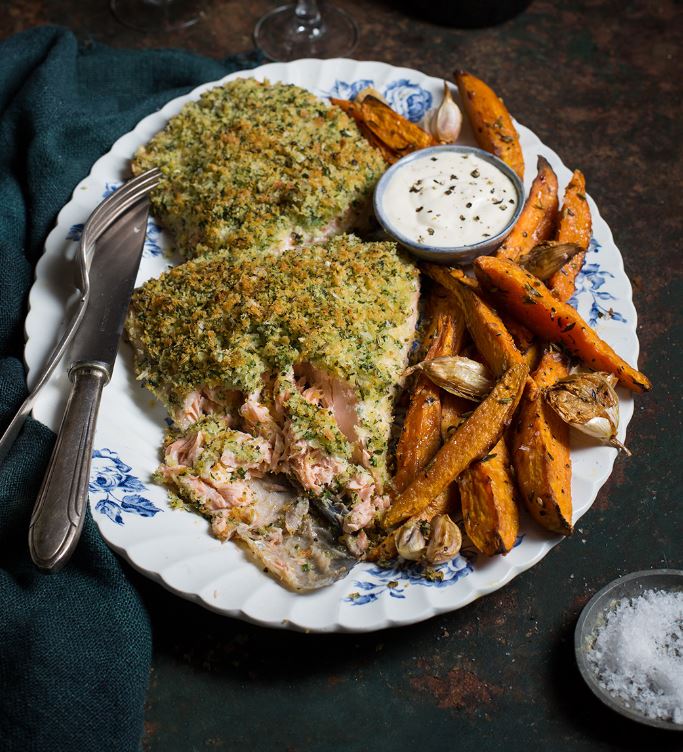 This flavour packed crust gives the salmon an amazing texture and it's so easy to do with minimal prep, perfect for when you are strapped for time but want to impress. Check out the original recipe here.
INGREDIENTS:
550 – 600 gm salmon
½ cup panko crumbs
3 Tbsp olive oil
2 Tbsp flat leaf parsley finely chopped
Teaspoon chopped thyme leaves
1 tsp fennel seeds, lightly toasted
zest from half a lemon
sea salt & black pepper
Roast sweet potatoes
3 medium orange sweet potatoes, peeled and cut into wedges
approx 3 – 4 Tbsp olive oil
1 tsp fennel seeds, raw
4 sprigs thyme
about 8 cloves garlic, bruised
salt and pepper
Horseradish crème fraiche
¼ cup crème fraiche
2 tsp freshly squeezed lemon juice
1 tsp creamed horseradish
salt and black pepper
METHOD:
Preheat the oven to 200C. Toss the sweet potatoes in the olive oil and spread on a baking tray in a single layer. Sprinkle over the fennel seeds, thyme stalks and salt & pepper. Roast for 30 – 40 minutes until golden brown.
Pin bone the salmon if you like and place it on a baking tray lined with non-stick baking paper skin side down.
Mix all the crumb ingredients together and spread evenly over the salmon. Bake for 15 – 20 minutes (depending on how thick the fish is) at 200C or until the crust is golden brown and the salmon just cooked through. While the salmon is cooking mix together the crème fraiche ingredients for a yummy sauce and enjoy!