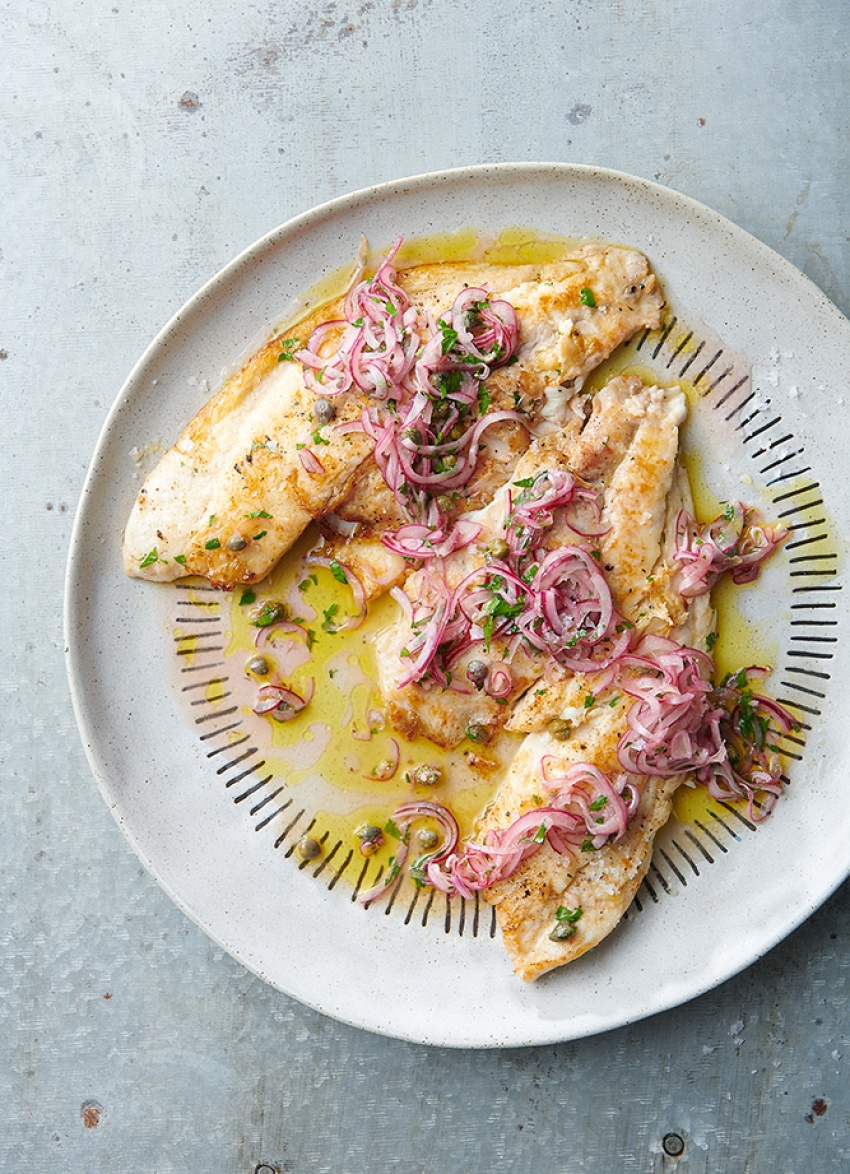 This dish is delicious served warm or at room temperature with a loaf of warm crusty bread and a crisp salad. Check out the original recipe here! 
INGREDIENTS
DRESSING
1/3 cup olive oil
3 tablespoons apple cider vinegar
2 cloves garlic, crushed
sea salt and ground pepper
2 tablespoons drained capers
1 red onion, very thinly sliced
2 tablespoons chopped parsley
FISH
olive oil and a knob of butter for cooking
sea salt and ground pepper
750 grams fish fillets
METHOD
DRESSING: Whisk the oil, vinegar and garlic together in a bowl and season generously. Stir in the capers, onion and parsley. Set aside while you cook the fish, stirring occasionally.
FISH: Heat the oil and butter in a large sauté pan. Season the fish and cook on both sides until golden and just cooked through. Do this in batches if needed. Drain on kitchen towels then transfer to a large lipped platter.
TO SERVE: Spoon the dressing over the fish and leave to sit for 15 minutes for the flavours to mingle. SERVES: 4