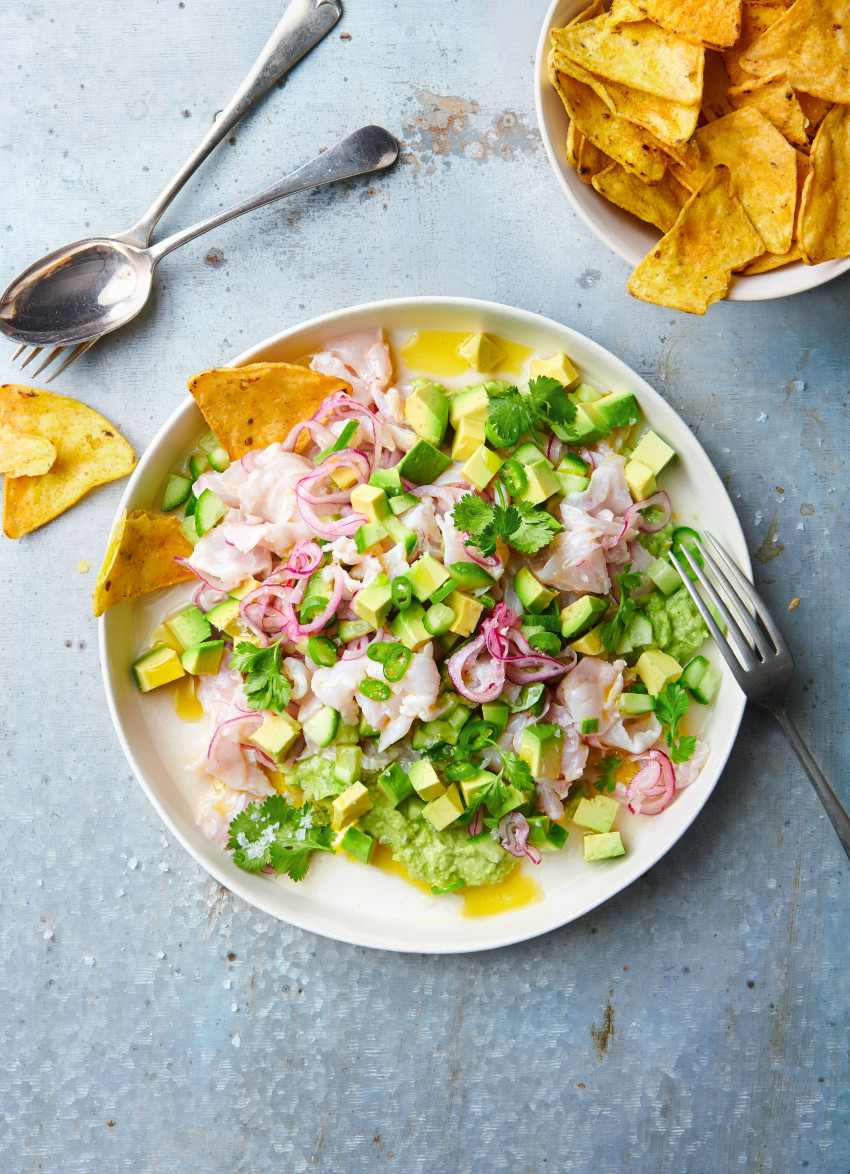 This refreshing ceviche dish is perfect to enjoy on warm summer nights, making it the ideal light meal or snack! Serve with a bowl of corn chips and enjoy. Check out the original recipe here.
INGREDIENTS
300 grams firm white fish (trevally, tarakihi or snapper)
¼ cup lime juice
3 tablespoons orange juice
½ teaspoon caster sugar
1 teaspoon sea salt
1 small red onion, very thinly sliced
TO SERVE
1 large ripe avocado
2 limes
sea salt and ground pepper
1 long green chilli, thinly sliced
1 cup diced cucumber
olive oil for drizzling
coriander for garnishing
METHOD
Trim off any bloodline from the fish and thinly slice on an angle.
Combine the lime and orange juices, sugar and salt in a medium bowl. Add the fish and red onion, turning to coat in the juice. Set aside for 20 minutes, stirring occasionally, or leave longer if you prefer the fish to be more 'cooked'.
TO SERVE: Mash half the avocado until smooth then stir in the zest and 1 tablespoon juice from one of the limes. Season generously with salt and pepper. Spread the mashed avocado on a large plate.
Lift the fish and onions out of the marinade and place over the top. Dice the remaining half avocado and scatter over the fish along with the chilli and cucumber. Squeeze over the juice from the second lime, drizzle with olive oil and season again with a little salt and pepper. Scatter over the coriander. Serves 2.