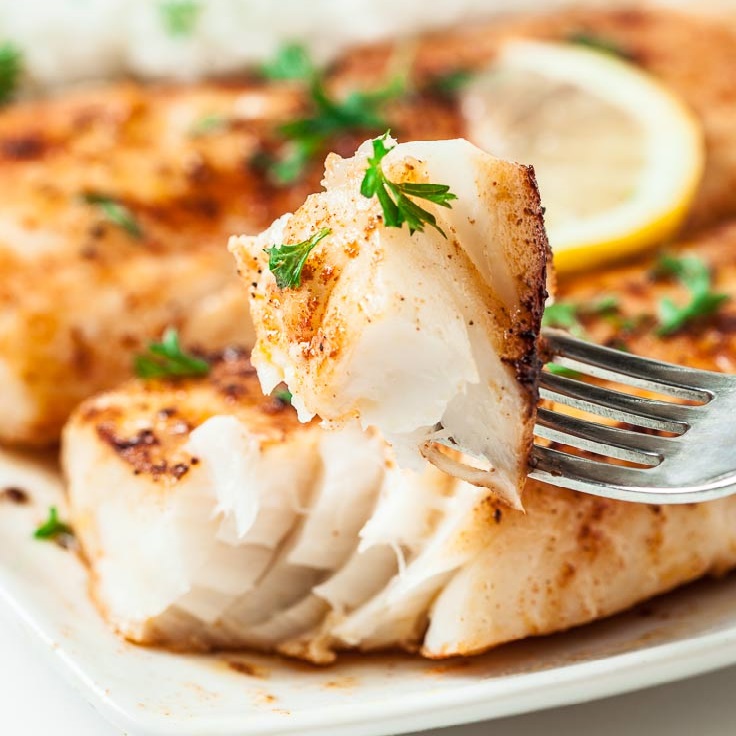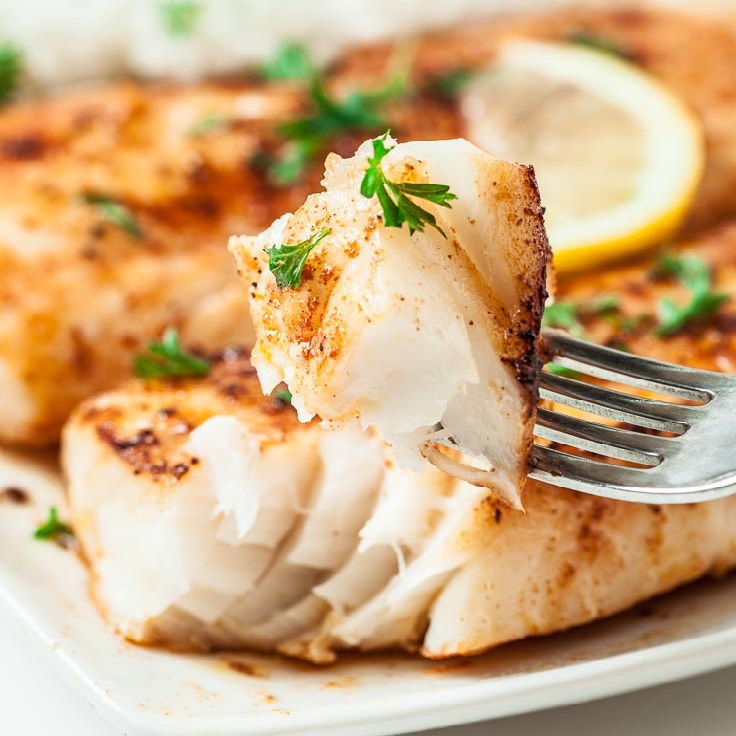 This Easy Lemon Butter Fish only takes 15 minutes and a handful of ingredients. It's a delicious easy dish. Pair with rice and vegetables for a healthy weeknight dinner. Check out the original post here.
INGREDIENTS
4 white fish fillets (Tarakihi, Snapper, Gurnard, Blue Cod)
50g melted butter
Juice and zest from 1 medium lemon
2 tsp kosher salt
1 tsp paprika
1 tsp garlic powder
1 tsp onion powder
1/4 tsp freshly ground black pepper
3 tbs olive oil
freshly chopped basil or parsley leaves, for garnish and flavor
extra lemon slices for serving
INSTRUCTIONS
Use paper towels to thoroughly dry excess moisture from fish fillets – this step is crucial for fish to brown nicely in pan. Set aside.
In a bowl, combine melted butter, lemon juice and zest, and 1 1/2 tsp kosher salt. Stir to combine well. In a separate bowl, combine the remaining 1/2 tsp kosher salt, paprika, garlic powder, onion powder, and black pepper. Evenly press spice mixture onto both sides of fish fillets.
In a large, heavy pan over medium high heat, heat up the olive oil until hot. Cook 2 fish fillets at a time to avoid overcrowding (allows for browning.) Cook each side just until fish becomes opaque, feels somewhat firm in the center, and is browned – lightly drizzle some of the lemon butter sauce as you cook, reserving the rest for serving. Take care not to over-cook, as that will result in a tougher texture.
Serve fish with with remaining lemon butter sauce, basil or parsley, and lemon wedges.