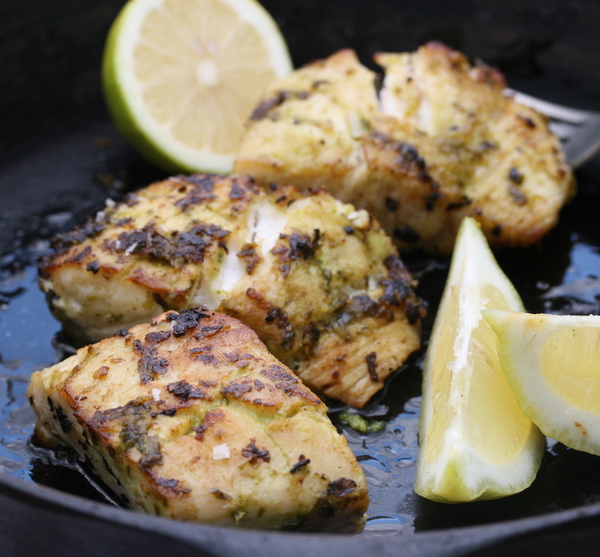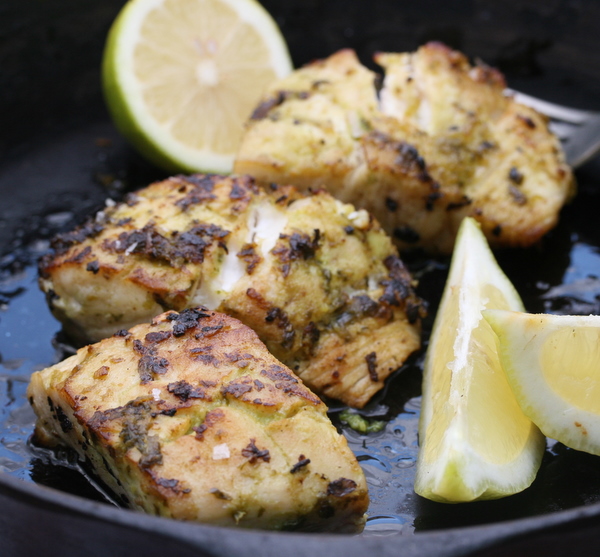 Bluenose is a deep water fish caught by long line or as trawl by catch similar to Hapuku, but it is distinguished by a blunt snout with large eyes set low on their head. Its flesh is firm and white, but moist and succulent suitable for any cooking method and simply delicious to eat. Here is a simple easy recipe on how to cook bluenose. Check out the original post here.
Ingredients: 
1 large fillet bluenose
1 zest of a lemon, finely grated
2 garlic cloves
1 tsp of coarse salt
1 small green chilli (add more if you want heat – or add a sprinkle of dried chilli flakes)
Handful of basil leaves
Squeeze of lemon juice
1 Tbsp of olive oil
Method: 
In a pestle and mortar grind up the following lemon zest, 2 garlic cloves, salt and chilli
Once those ingredients are blended add a handful of basil leaves, squeeze of lemon and a splash of olive oil to create a nice thick paste
Spread the paste over the flesh of the fish, evenly covering the surface
Heat some olive oil in a pan
Cut the fish into your desired size portions or leave as fillets and fry, cooking for about 3 minutes per side
If you found that the fillets were a little bit too thick to cook all the way through in the pan without burning the outside finish it off the cooking in a 200 degree oven for about 8 minutes.
Squeeze the rest of the lemon juice over and serve with a green salad
This fish goes beautifully with virtually any accompaniment and would also be wonderful on a BBQ.