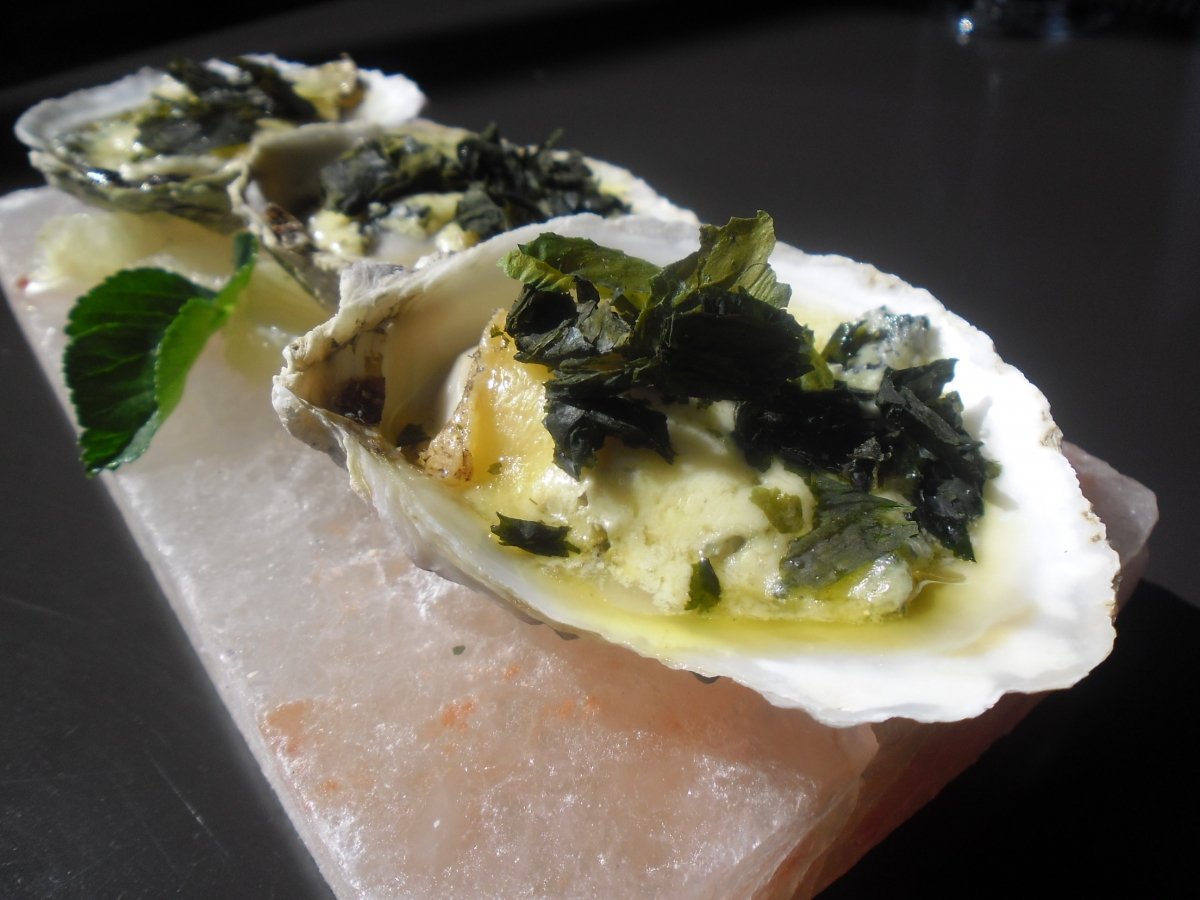 The world renowned Bluff Oysters are back in season and we have our first shipment arriving in store this week. Check out this recipe by Invercargill chef Simon Henry for a Bluff Oysters au gratin with Wakame and blue cheese. The original post is found here.
Ingredients
24 oysters, in the shell
100g of Kapiti Kikorangi blue cheese, grated
300g of full fat soft cream cheese
60g wakame (edible seaweed) flakes
1 lemon, cut into quarters
Method
Put a teaspoon of wakame flakes in the bottom half shell of each oyster then place an oyster on top. Carefully cover each oyster with the cheese mixture and sit on a baking tray, keeping the shells tightly placed together so that they do not slide around.
Preheat the oven to 180°C. Put the tray of oysters in the oven for 8 minutes or until the cheese is golden brown and bubbling. Carefully transfer the cooked oysters to serving plates and serve with the lemon wedges.