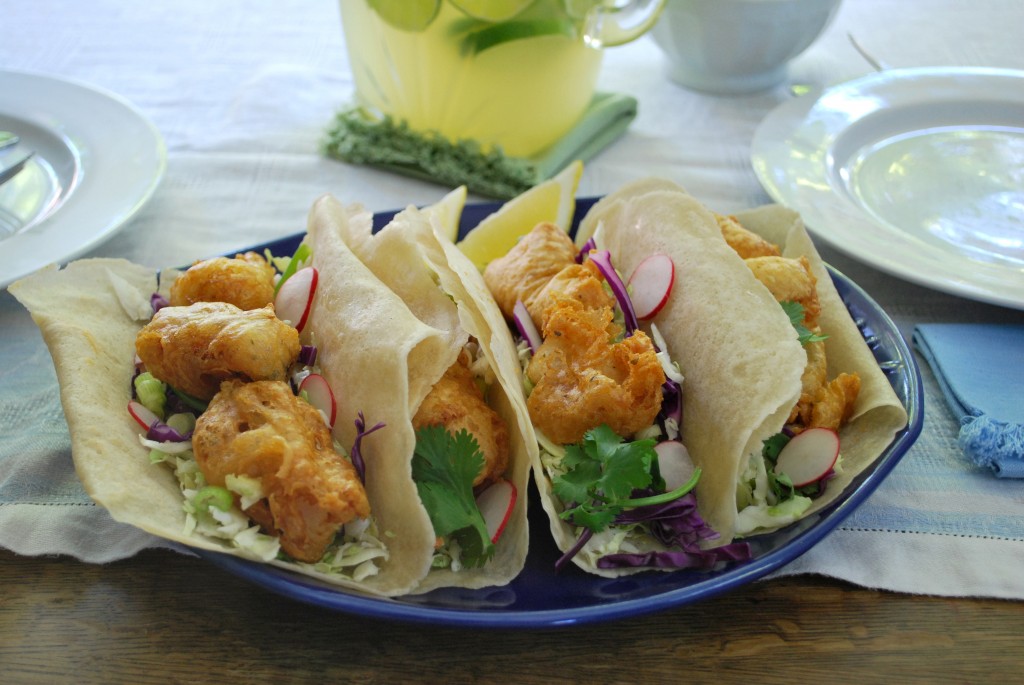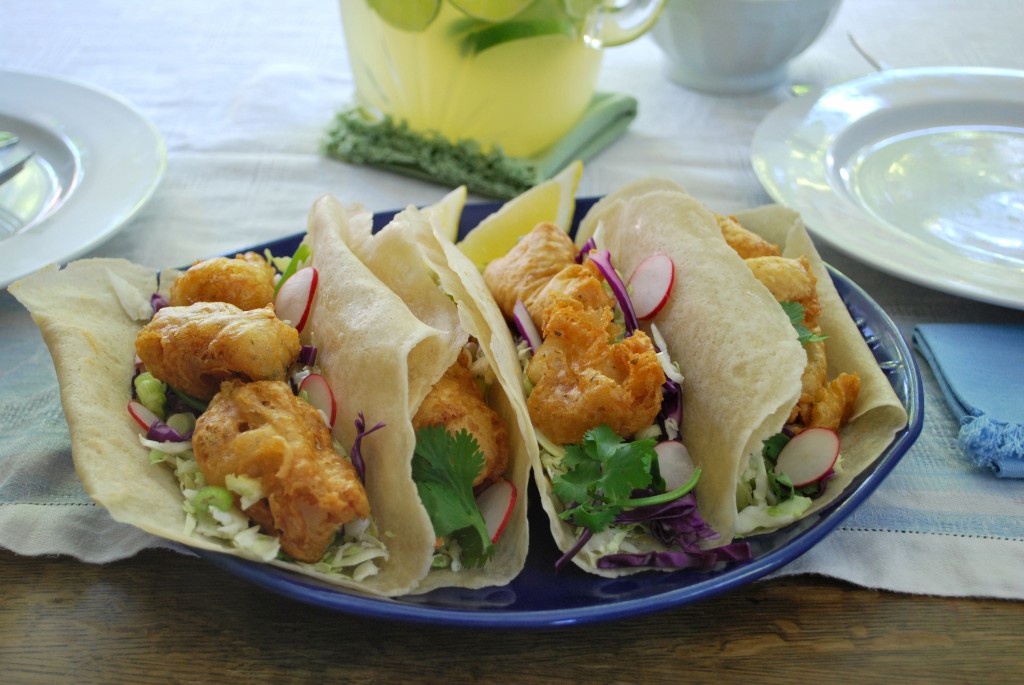 These fish tacos are fantastic. Check out the original recipe here – these are great with some Roebuck Farms salad mix and some fresh corriander and lime.
INGREDIENTS:
500g firm white fish – Lemonfish is a great option
1 cup flour
2 tsp salt
1 tsp sugar
1 tsp dried oregano
pinch of cayenne pepper
1 tsp baking powder
1 cup beer
½ to 1 tsp hot sauce of your choice
oil for deep frying
corn or flour tortillas/wraps
taco fillings, such as shredded cabbage, fresh lettuce, jalapenos, radishes, corriander, onions, lemon, salsa and sour cream.
DIRECTIONS:
Heat oil in a deep, heavy pot. Wash and dry fish. Cut into 30 – 50mm pieces.
Make batter when oil is hot; combine flour, salt, sugar, oregano, and baking powder in medium bowl. Add hot sauce to beer, gently mix and add to dry ingredients. Mix batter together until incorporated. Coat fish in batter and deep fry until golden brown. Drain in basket over hot oil for a minute, and then drain on a sheet pan lined with paper towels. Place in medium temp oven to keep warm until all fish is fried. Assemble fish tacos with your favorite fillings and enjoy.