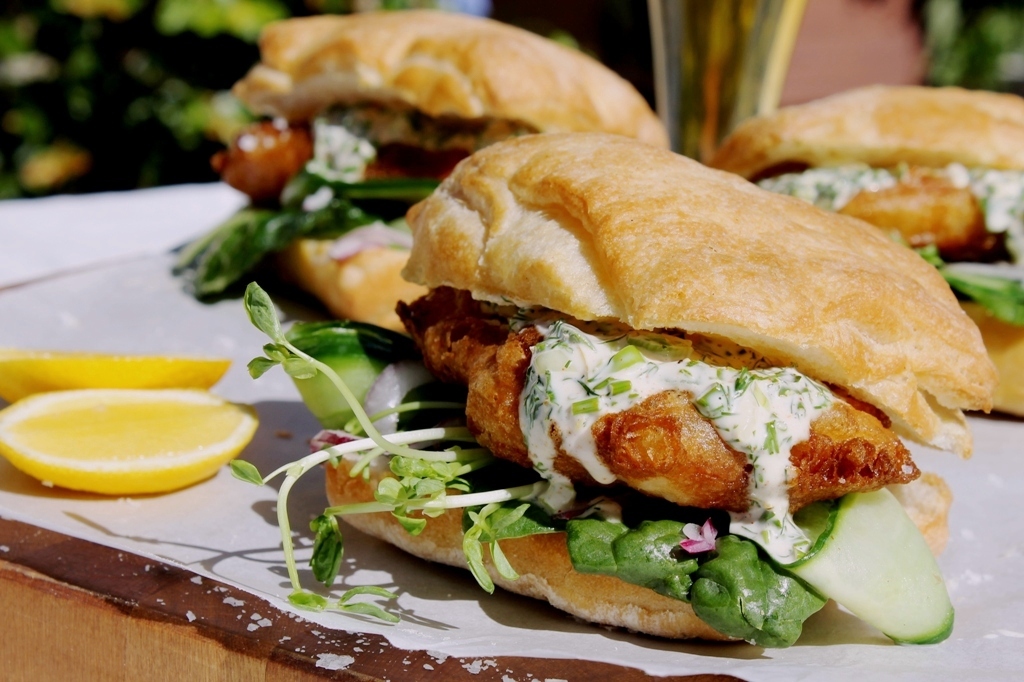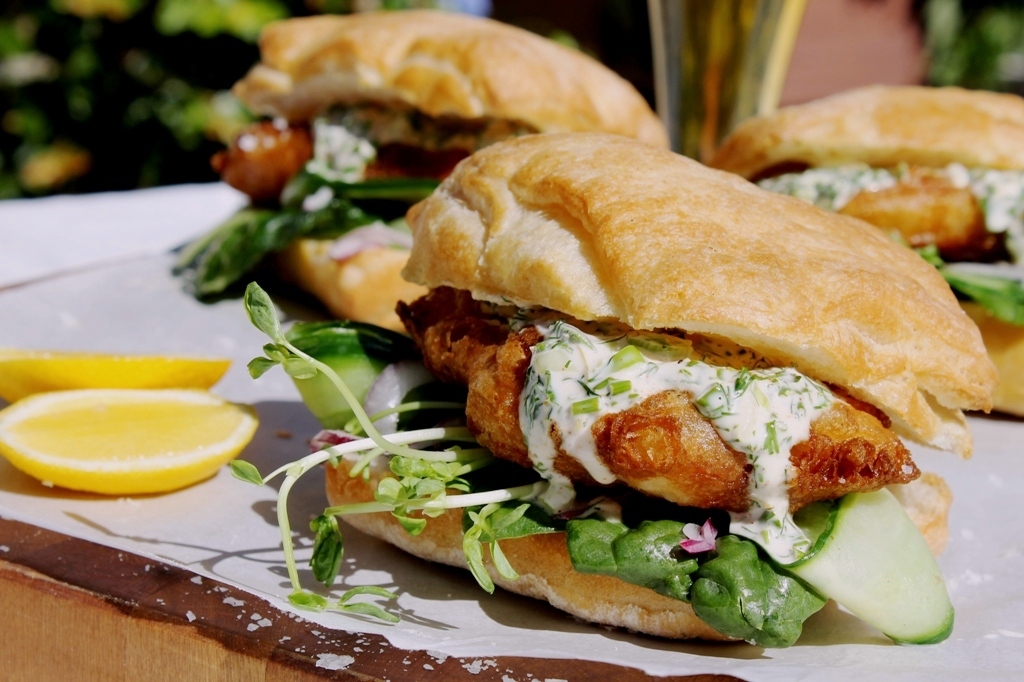 This is a delicious Chelsea Winter recipe and you can find the recipe here.
Beer battered fish is a delicious treat, perfect in a homemade burger – and it's so simple! The key to getting these burgers perfect is not overcooking the fish – I always do a small test piece first. If the oil is too hot, the batter will brown quickly but won't cook though – raw batter is not a good thing! Not hot enough and you'll get a soggier piece of fish. Fresh fish like this deserves to be treated with respect, so I recommended avoiding the usual heavily refined burger buns and choosing lovely fresh bakery buns instead (like ciabatta buns or wholegrain rolls) – it makes a huge difference. Filet 'o' fish can walk the plank. Yarrr.
Serves 4–5
Ingredients
Fish
3-4 large fillets tarakihi or snapper, skin and bones removed
1 ½ cups self-raising flour
1 egg, lightly beaten
1 bottle chilled beer
Salt & pepper
Neutral oil (such as grapeseed or rice bran) for frying
4-6 burger buns
Mayo
½ cup mayonnaise
¼ tsp cayenne pepper
1 tbsp capers, drained
1 spring onion, finely chopped
1 large clove garlic, crushed
2 tsp lemon juice
Zest of 1 lemon
1/3 cup finely chopped mixed fresh herbs – choose from parsley, dill, chives, coriander, basil
To assemble
Cucumber, lettuce, red onion, avocado etc.
Method
To make the beer batter, place flour in a bowl. Add the egg and stir to combine. Gradually whisk in the beer until batter is mostly smooth. (If there are a few tiny lumps it doesn't matter – these pop in the hot oil and create little air pockets). Season with salt and pepper. Cover and refrigerate for 30 minutes.
Make the mayo, combine everything in a bowl and stir to combine. Taste and season with salt and pepper.
Add enough oil to a large saucepan to reach a depth of 2-3cm. Heat to about 190°C over a medium-high heat (when oil is ready, a cube of bread will turn golden in 10-15 seconds).
Cut the fish to size and season with salt and pepper. Dip 2 pieces of fish, one at a time, into the batter to coat. Drain off excess.  Fry for a couple of minutes each side until golden brown and the batter is cooked through. Transfer to a plate lined with paper towels. Repeat with remaining fish and batter, reheating oil between batches.
To serve, toast the halved and buttered buns under the grill, top with lettuce, onion, cucumber, snow peas, a piece of fish and a big dollop of the mayo. Heaven!