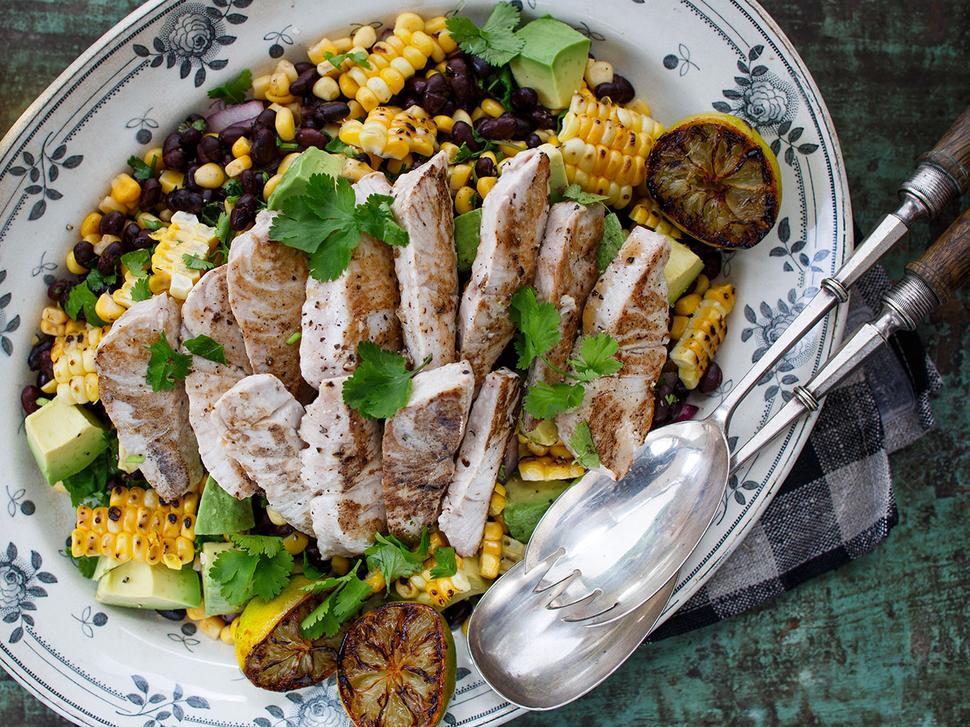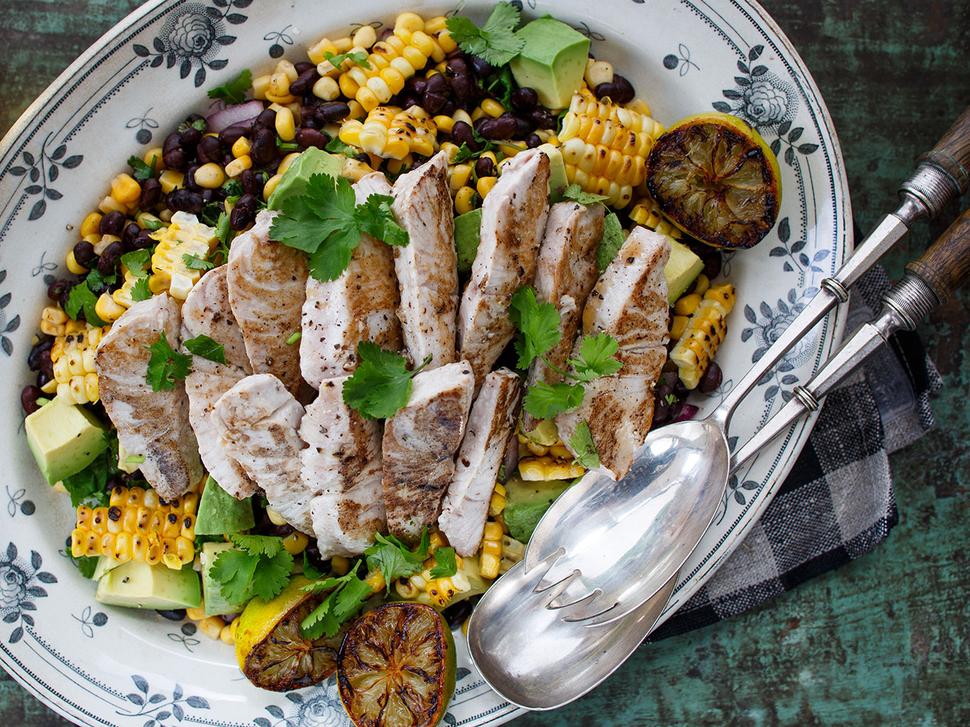 The BBQ season is upon us and this Kingfish with corn, black bean and avocado salad is a great summer dish. Check out the original post here.
BARBECUED KINGFISH WITH CORN, BLACK BEAN AND AVOCADO SALAD
Serves 4
• 600g kingfish fillets
• 1 Tbsp olive oil
• Salt and pepper to taste
• 2 corn cobs
• 2 cups cooked black-eye beans
• ½ cup chopped coriander and parsley
• 1 avocado, cubed
• 1 red chilli, finely chopped
• Juice of 1 lemon
• Olive oil for drizzling
1. Set barbecue to a medium heat.
2. Slice fish into medallions 1cm thick. Rub with oil and season with salt and pepper. Set aside.
3. Grill corn on barbecue for 10 minutes, turning occasionally until cooked and golden. Slice corn off cobs when cool enough to handle.
4. In a bowl, combine corn, beans, herbs, avocado, chilli and lemon juice.
5. Turn up heat on barbecue. Grill fish for 2 or 3 minutes each side until just cooked.
6. Serve salad on a platter. Top with the warm fish. Drizzle with olive oil and add a little extra salt and pepper if needed.