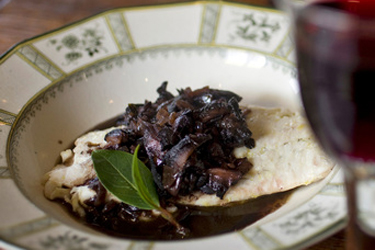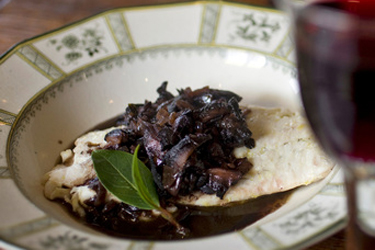 Warehou is our special for this week and it would be the perfect fillet to use for this Martin Bosley recipe which is grilled fish with a mushroom ragout. Check out the originial post here.
Serves 4
• Olive oil
• 50g unsalted butter
• Salt and freshly ground black pepper
• 2 shallots, thinly sliced
• 8 portobello mushrooms, thinly sliced
• 1 sprig thyme
• 1 bay leaf
• 250ml red wine
• 250ml chicken stock
• 800g firm white-fleshed fish fillets
• 2 tbsp unsalted butter, melted
• salt
• 1 lemon
1. Preheat the oven to 180C. Heat the butter in a deep saucepan and when it begins to foam add the shallots. Cook for 3 minutes.
2. Add the mushrooms and cook for a further 8 minutes until the mushrooms are nice and soft.
3. Add the herbs and wine and simmer for 5 minutes.
4. Pour in the stock and bring to a gentle simmer. Reduce by half until the sauce becomes lovely and syrupy.
5. Preheat the grill.
6. Place the portions of fish on to a shallow baking sheet and brush with the melted butter.
7. Put the fish under the grill and cook for 3 minutes. Turn the fish and season with salt and cook for another 3 minutes depending on the thickness.
8. Remove the fish to a plate, squeeze the lemon juice over it and keep it warm.
9. Place the fish on individual serving plates and spoon the mushroom sauce over it to serve.