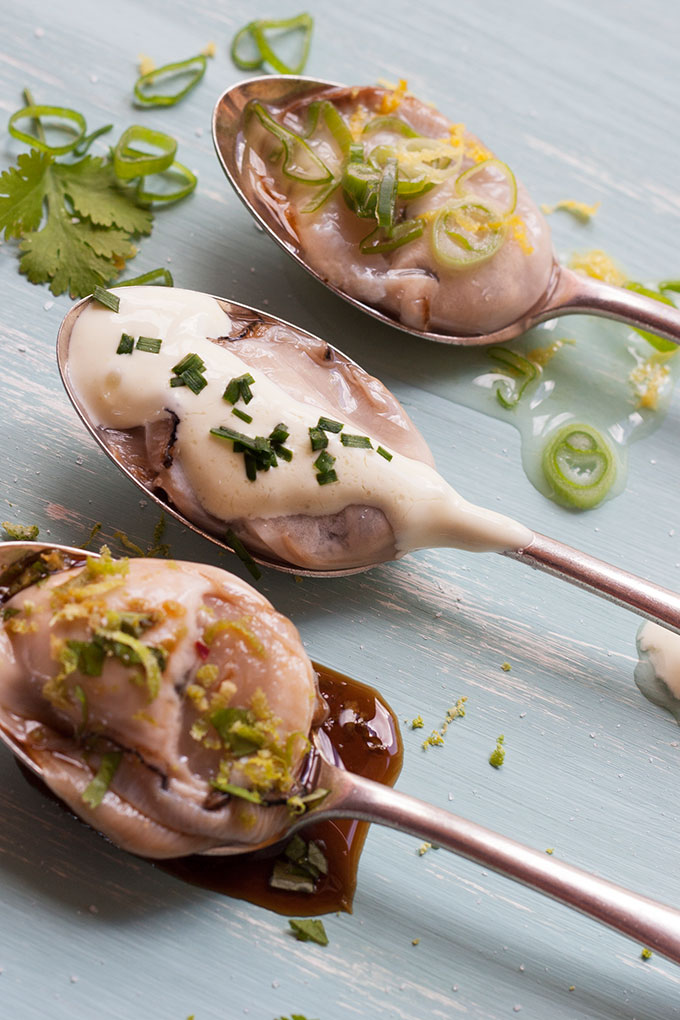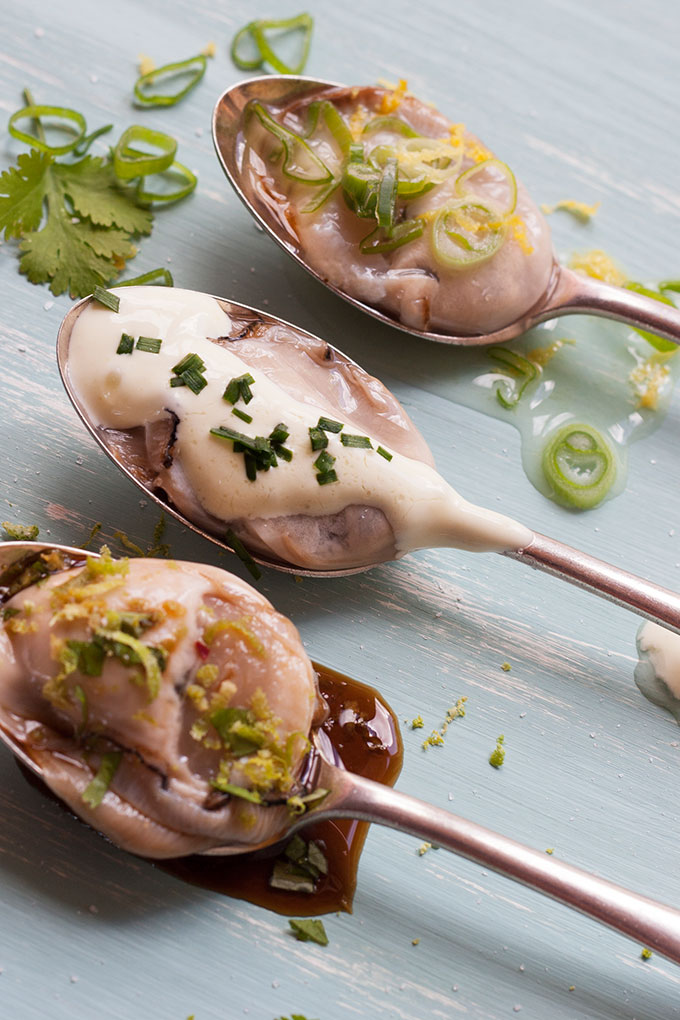 This recipe is from Sheryl at The Huia Tree. As she says in her blog – I love my oysters raw, to cook them is absolute sacrilege I think.
Try these delicious dressings to liven up a mouthful of oyster. What better way to indulge in fresh, creamy, Bluff oyster heaven…
Dressing 1 – lime/soy
1 tablespoon tamari soy sauce
2 tablespoons fresh squeezed lime juice (about 2 limes)
1 teaspoon of fish sauce
1 teaspoon or 1 cube of palm sugar
1/2 red chilli finely chopped
Heat the above ingredients gently in a small saucepan till the sugar melts – stir frequently.
Add 1 tablespoon of rice wine vinegar
Zest of 1 lime
1 tablespoon of chopped coriander leaves
Allow to cool.
Dressing 2 – wasabi cream
3 tablespoons sour cream
1/2 teaspoon of wasabi paste
1 tablespoon of fresh squeezed lemon juice
1 teaspoon of finely chopped chives
Blend the sour cream, wasabi and lemon juice together to a creamy sauce.
Dressing 3 – Lemon vinaigrette
2 tablespoons of fresh squeezed lemon juice
2 tablespoons of rice wine vinegar
1 spring onion finely chopped
Mix all together.
Place your gorgeous plump oysters in spoons and dress with the 3 different dressings. Season with salt and pepper. Garnish with lime zest, lemon zest, chives, coriander to suit.