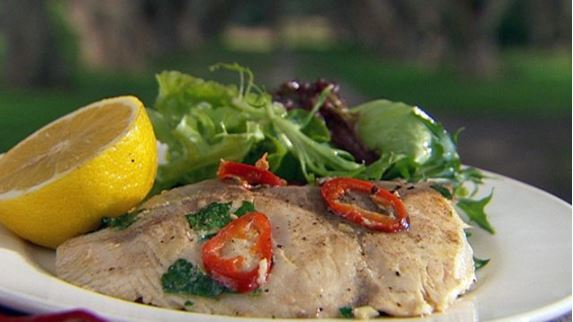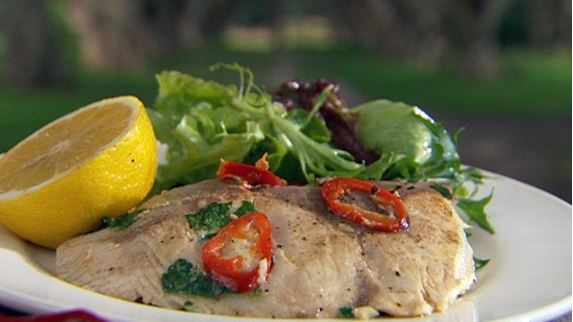 Looking for a summer barbecue recipe that is sure to impress look no further. This recipe for barbecued Kingfish is full of flavour, from the firm succulent fish to the sweet yet salty hoisin glaze. Make sure to check out the original recipe here.
Ingredients
2 tablespoons hoisin sauce
juice of 1 lime
1 teaspoon honey
1 clove garlic, finely chopped
fresh chopped coriander around 1 tablespoon
sea salt
1 tablespoon vegetable oil
1 teaspoon sesame oil
4 fillets kingfish
Method
First of all prep the glaze, combine all the ingredients together in a small bowl and season with sea salt – set aside for up to 3 hours.
Then mix together the vegetable and sesame oil and brush over the Kingfish; allow to marinate for 30 minutes.
Heat a BBQ grill on high and brush with some of the oil marinade. Cook fish on the hottest part of the grill, searing the fish for about 1-1½ minutes; turn over and cook 1 minute.
Move fish to the coolest part of the BBQ and turn off the heat. Cover the fish with foil or a saucepan lid and rest for 5 minutes, as a result the fish will continue to cook off the heat, so it's important to not over cook the fish.
Finally serve Kingfish with steamed jasmine rice and bok-choy. Drizzle hoisin glaze over fish and serve immediately with an icy cold lager.