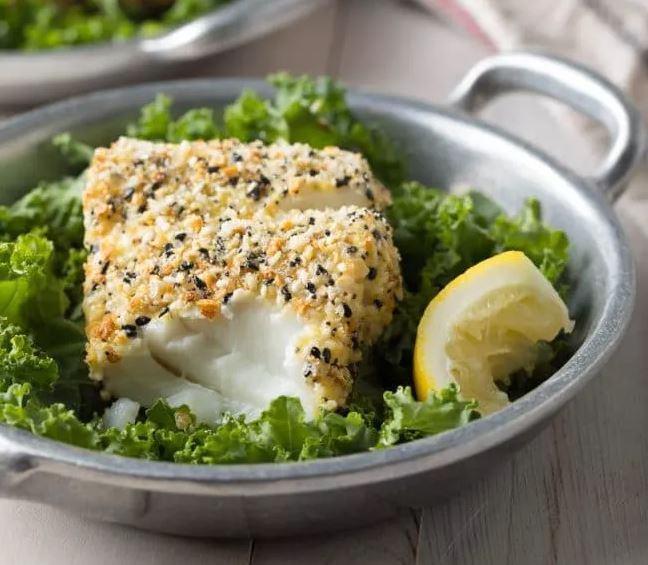 Baked White Fish with Everything Bagel Crust – This easy baked white fish recipe features a tantalizing everything bagel seasoning crust, and requires only 5-ingredients. PLUS it is paleo and keto friendly! Check out the original recipe here. 
Ingredients
4 tablespoon everything bagel seasoning
2 tablespoons almond flour
1 teaspoon lemon pepper seasoning
1 tablespoon mayonnaise
Instructions
Preheat the oven to 400 degrees F. Line a rimmed baking sheet with parchment paper and set the fish fillets on top. Pat them dry with a paper towel.
In a small bowl, mix the bagel seasoning, almond flour, and lemon pepper.
Brush a thin layer of mayonnaise over the top and sides of the fish. Then sprinkle or press the seasoning mixture over the top and sides. If your fish fillets are thick and easy to handle to could also dip them in the seasoning.
Bake the fish fillets for 10-15 minutes. 10 minutes for thin fillets and 15+ minutes for thick fillets. Serve immediately and enjoy!