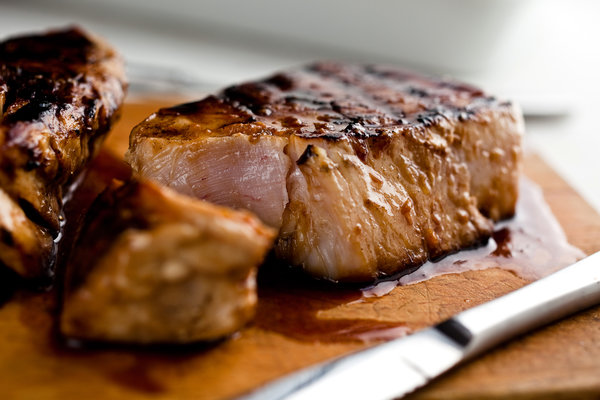 There's nothing too fishy, dry, or flavourless about this tuna recipe. The tuna holds in the sweet and salty moisture from the marinade, leaving each bite juicy and refreshing making it a perfect summer dish. Check out the original recipe here. 
INGREDIENTS:
800g albacore fillets
Soy sauce ¼ cup low-sodium
Japanese rice wine 2 tablespoons
Seasoned rice vinegar 1 tablespoon
Fresh ginger 1 tablespoon minced or grated
Sugar 1 teaspoon
Dark sesame oil 1 tablespoon plus 1 teaspoon
METHOD: 
Combine the soy sauce, rice wine, vinegar, ginger and sugar in a bowl and whisk together well. Whisk in the sesame oil.
Place the albacore steaks in a large bowl or baking dish and toss with the marinade. Cover the bowl, or transfer the fish and marinade to a large zip-top bag and refrigerate for 1 to 2 hours, or longer.
Prepare a hot grill, or heat a heavy cast-iron or non-stick skillet over medium-high heat. Remove the fish from the marinade. Cook the fillets for 2 to 4 minutes on each side, depending on how well done you like the fish to be. Serve hot.