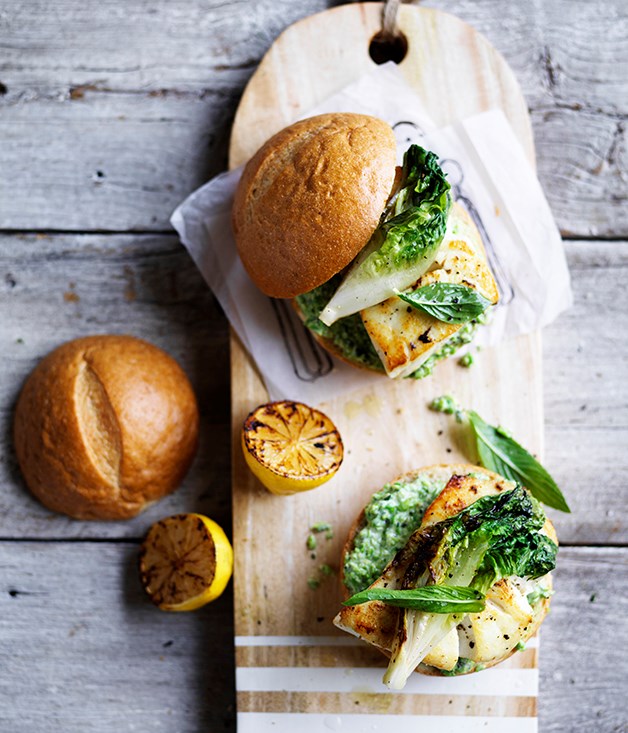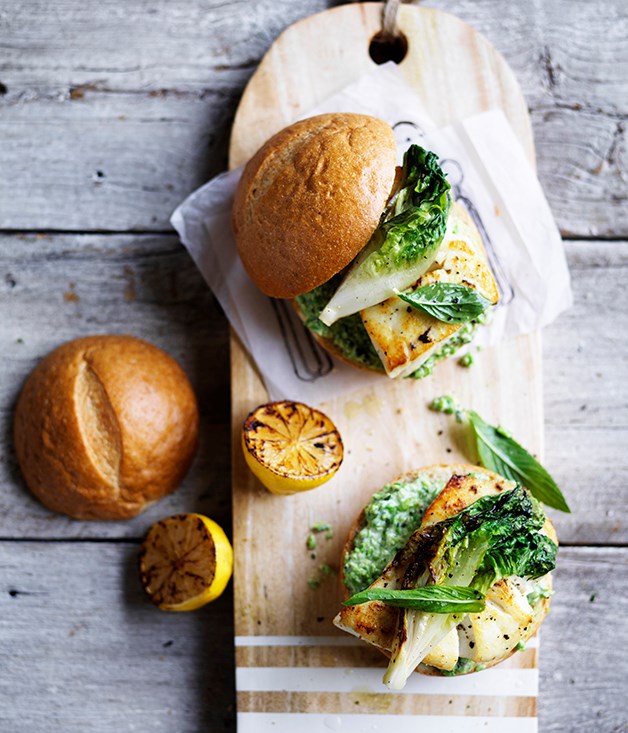 This recipe was published in the Australian Gourmet Travller – check it out here.
Taking our cue from the classic British combo of fish and chips with mushy peas, we've made a summer friendly minty pea mayo to team with trevally.
You'll need
4 
skinless fillets trevally (about 130gm each)
Finely grated rind of ½ lemon, plus 1 extra lemon, halved, to serve
4
soft wholemeal buns, halved
Minty pea mayo
300 gm 
frozen peas, defrosted
1 
garlic clove, finely chopped
2
spring onions, thinly sliced
Finely grated rind and juice of ½ lemon
Method
For minty pea mayo, pulse peas, garlic, spring onion and rind in a food processor until chopped, transfer to a bowl, stir in mayonnaise and season to taste. Just before serving, stir in lemon juice.
Bring a barbecue to medium-high heat. Drizzle fish and cut sides of cos hearts with olive oil, scatter fish with lemon rind and season fish and lettuce to taste. Grill fish, turning once, until browned and cooked through (3-4 minutes each side) and rest briefly. Grill lettuce and lemon halves cut-side down until charred (1-2 minutes).
Grill cut sides of buns, generously spread bases with minty pea mayo, and top with fish (break fish into large flakes if the fillets are thick), a lettuce heart and mint, season to taste, sandwich with tops and serve with charred lemon.