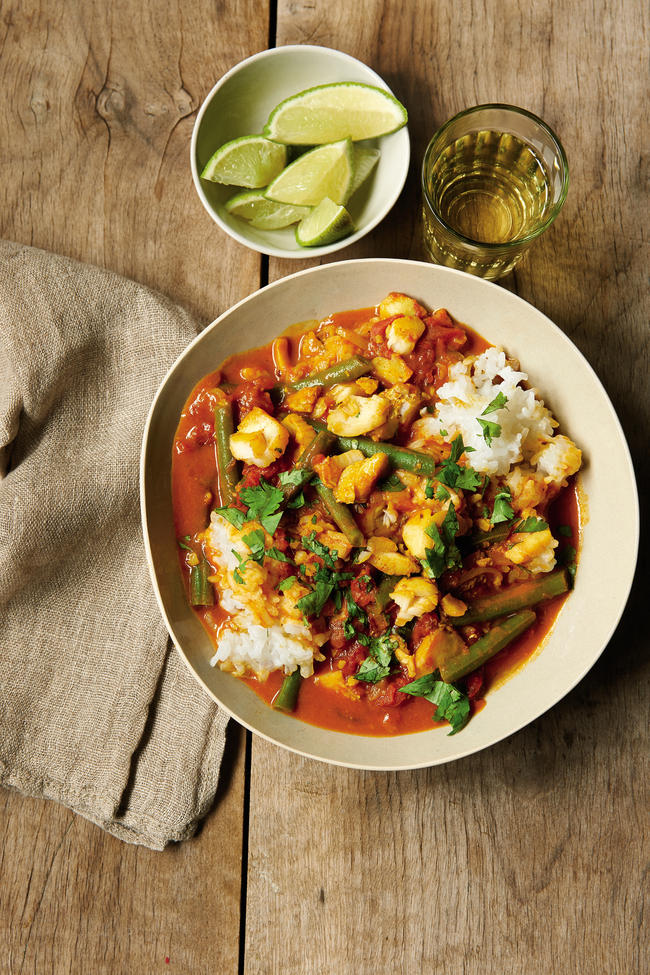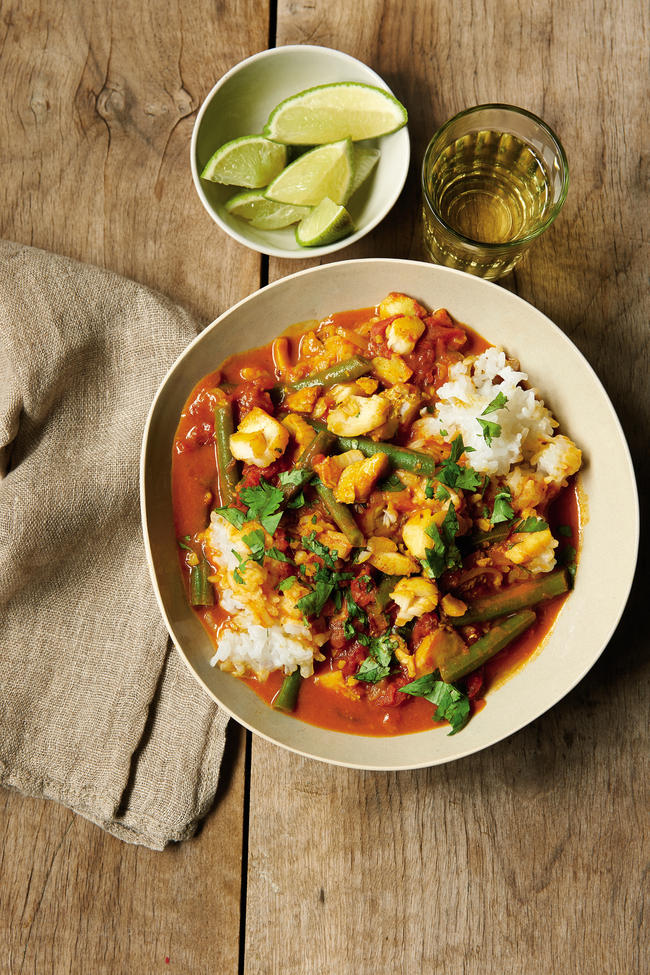 Everyone loves a good curry and this Thai Fish Curry is a simple but delicious dinner option . Check out the original post here.
INGREDIENTS
2 tablespoons extra-virgin olive oil
1 onion, sliced
2 teaspoons red curry paste
2 teaspoons turmeric
1 clove garlic, chopped
1/4 teaspoon salt
1/4 teaspoon ground black pepper
1 can diced tomatoes
1 can light coconut milk
1 cup of green beans
700g of white fish (Warehou, Trevally, Tarakihi, Gurnard), cut into 3cm chunks
1 lime, cut into wedges
1/4 cup fresh coriander, roughly chopped
In a large pot, heat the oil over medium-high heat. Add the onion and cook, stirring often, for 4 minutes, or until the onion is softened and golden.
Add the curry paste, turmeric, garlic, salt, and pepper. Stir for 1 minute, until well combined. Add the tomatoes (with their juices), coconut milk, and green beans. Bring to a simmer, then reduce the heat to medium-low and simmer for 4 minutes longer.
Add the fish and simmer for 5 minutes, or until the fish is opaque and just flakes when tested with a fork.
Divide the fish and broth among 4 bowls, squeeze a wedge of lime juice over, and top with chopped coriander.
Serve with rice noodles or rice.