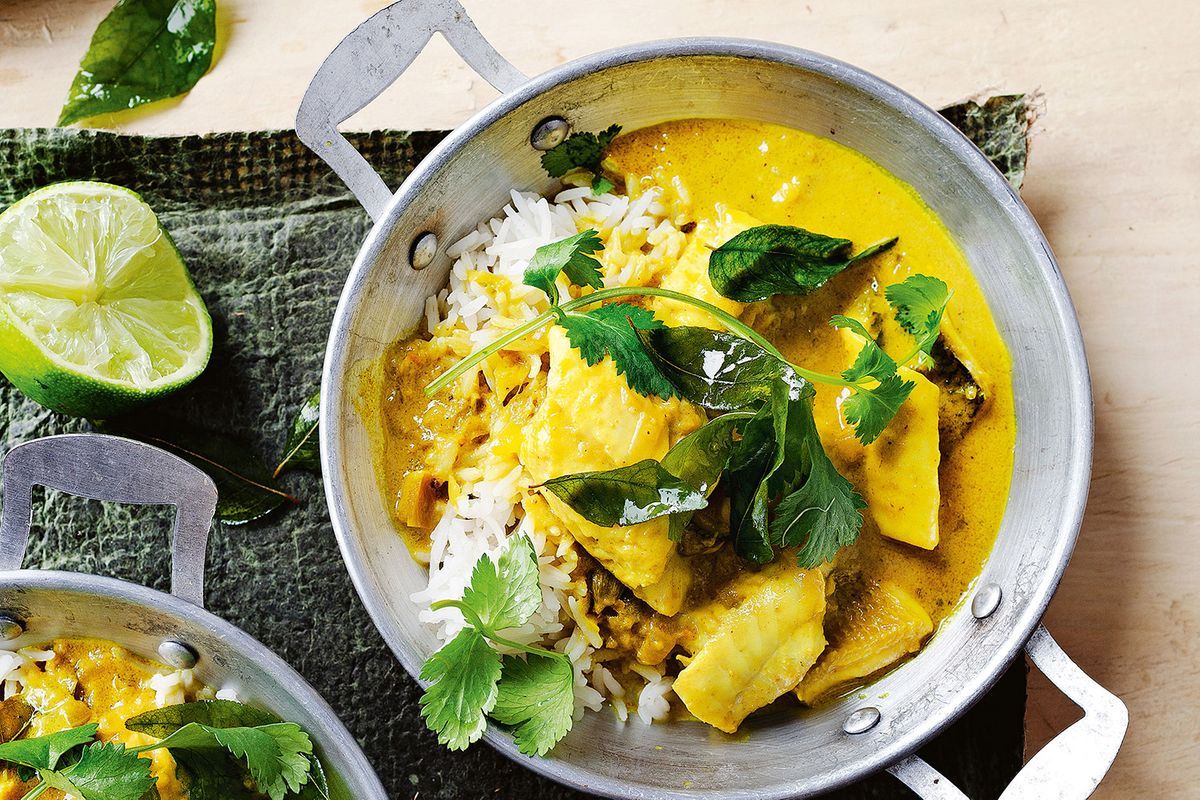 With the cooler weather among us this delicious curry recipe is sure to keep you warm! Check out the original recipe here. 
INGREDIENTS
4 garlic cloves, chopped
4 small green chillies, chopped
1 tbsp finely chopped ginger
2 tsp finely chopped fresh turmeric
2 tbsp sunflower oil
1 onion, finely chopped
2 tsp ground coriander
2 tsp ground turmeric
1 tsp ground cumin
1/4 tsp ground cloves
6 green cardamom pods, cracked
12 curry leaves, plus extra deep-fried leaves to serve
400ml can coconut milk
250ml fish stock
Juice of 1 lime
Steamed basmati rice, to serve
Coriander leaves, to serve
METHOD
Using a mortar and pestle, pound the garlic, chilli, ginger and turmeric to a paste.
Heat oil in a deep fry pan over medium heat. Cook onion, stirring, for 3-4 minutes until softened. Add chilli paste and cook, stirring, for 3-4 minutes until fragrant, then add spices and curry leaves, and cook, stirring, for a further 2 minutes. Add coconut milk and stock, then bring to a simmer.
Cook, stirring occasionally, for 10 minutes or until slightly reduced. Add fish and cook for 4 minutes or until just cooked. Remove from heat. Season with lime juice and salt.
Serve curry with rice, topped with coriander and deep-fried curry leaves.